Professor to spend a whole year living as David Bowie
18 August 2015, 14:09 | Updated: 19 August 2015, 12:01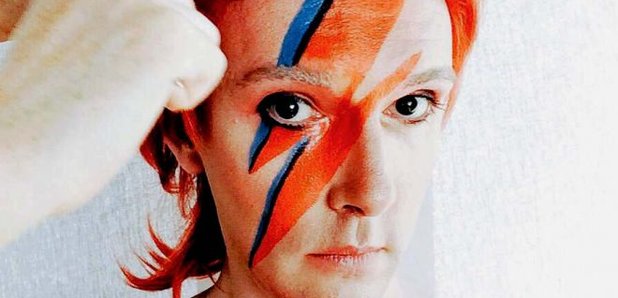 Professor Will Brooker, who lectures at Kingston University in Surrey, has already begun his year long stint living as the superstar in an attempt to understand Bowie's life, art and work.
He will spend a few months at a time experiencing the different influences on the musician's life.
This has been one of the more unusual days in my academic life pic.twitter.com/e70n3ksRQm

— will brooker (@willbrooker) July 15, 2015
Currently up to the "Thin White Duke"/" Man Who Fell To Earth" era Bowie, Professor Brooker explains: "The idea is to inhabit Bowie's head space at points in his life and career to understand his work from an original angle, while retaining a critical and objective perspective at the same time - a kind of split persona perhaps."

In July, Professor Brooker gave the keynote address at the Bowie Symposium in Melbourne, to accompany the arrival of the highly-acclaimed exhibition of the artist's life and work.

He's already sampled Bowie's odd diet of milk and red peppers and has been dipping into the various literary influences on the man's career: everything from William Burroughs to philosopher Fredrick Nietzsche.

"If you're reading some strange science fiction and books about magic, you can kind of get into Bowie's head," he says. "It's sometimes quite a strange place, a dangerous place, a place you wouldn't want to live for too long."

According to The Guardian, Professor Brooker is set to head to Berlin next month and that the real Bowie's people have "no comment" to make on the project.

Professor Brooker says: "I hope he would be interested in and amused by my research. If he did hear about it, we would be unlikely to know what he genuinely thought."
We think it's all highly reminiscent of this 1998 pre-Office comedy show by Ricky Gervais, in which he plays a David Brent-esque manager who dreams of becoming a professional David Bowie impersonator. But more serious, of course.