Placebo: "David Bowie Was Selfless"
11 January 2016, 15:11 | Updated: 11 January 2016, 15:14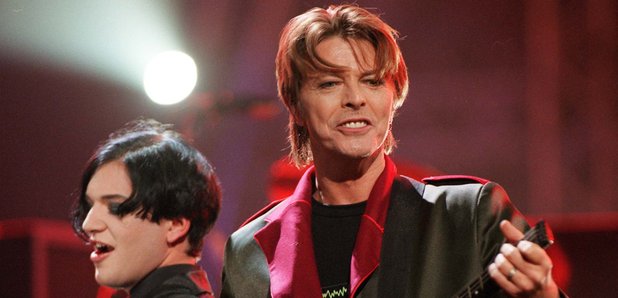 Bassist Stefan Olsdal has told Radio X about Bowie's early support for the band.
Placebo's Stefan Olsdal has spoken about David Bowie, who passed away on Sunday (10 January 2016).
The guitarist and bassist spoke to Radio X's Sunta Templeton about the shocking news, describing the British icon as a "role model" and "selfless".
"I think music has lost a very important musician," he said. "Someone who broke many grounds and broke many rules and was a role model for many.
And Placebo also took a few lessons from Mr Bowie so it's sad in that sense."
Speaking about Bowie's early support for the band, he added: "As a person he was quite selfless. He supported Placebo before our first album came out. We supported him live on the strength of our first demo.
"He was ready to champion a band he hardly knew at the time, so as a human being he will be missed as well."
When asked if there is anyone else that will leave the same kind of legacy as Bowie, he replied: "No, is the short answer. Obviously there are very many important artists...
"But someone who's continuously reinvented themselves and created trends rather than follow them and moved through the times, rather than with the times up until his last album."
The Pure Morning star concluded: "It was an incredible talent and I don't think there is anyone who comes close to it.
"I hope that we will see more artists like him, but today it doesn't feel like it. I'm just sad because it feels like such an important musician has been lost."
Meanwhile, tributes have continued to pour in for the star. Iggy Pop has called David Bowie's friendship the "light of (his) life."
The star passed away just two days after his birthday on 8 January. His final album, Blackstar, was released on the same day.