Kanye West On Bowie Album: It's Not Gonna Happen
20 January 2016, 13:43 | Updated: 20 January 2016, 14:35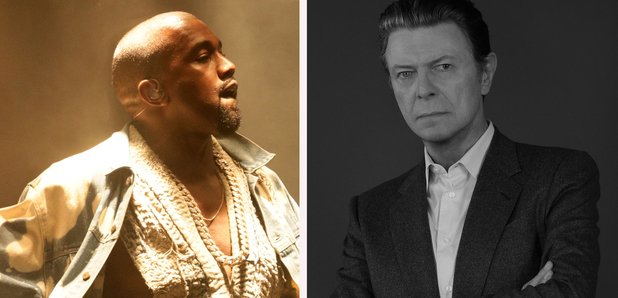 A campaign was launched to "stop" the rapper from cutting a cover album... but his people say it's all rubbish.
A petition has been launched to stop Kanye West recording a David Bowie tribute LP.
The news came after rumours sparked that the rapper was set to pay homage with an album of covers.
However, a representative for the star has told gossip site TMZ that it's "all BS".
The campaign page was created by Peter Piranha on 38 Degrees and has over 700 signatures and counting.
It reads: "David Bowie was one of the single most important musicians of the 20th and 21st century, it would be a sacrilege to let it be ruined by Kanye West."
The rapper was one of the first celebrities to tweet on Monday (11 January) after the sad news had broken about the star.
David Bowie was one of my most important inspirations, so fearless, so creative, he gave us magic for a lifetime.

— KANYE WEST (@kanyewest) January 11, 2016
According The Mirror, the Black Skinhead star wanted to go into the studio and cover Bowie's biggest hits.
A source told the Daily Star: "He is determined to carry on David's work as a musical innovator. He says that the torch has been passed to him."
When it comes to how it will sound, the paper reports that the record will include some "straightforward cover versions with Kanye actually singing," while others will see him put his own twist on the tracks.
West's people say that the star is concentrating on recording his new album - of original material.