New York Declares 20 January David Bowie Day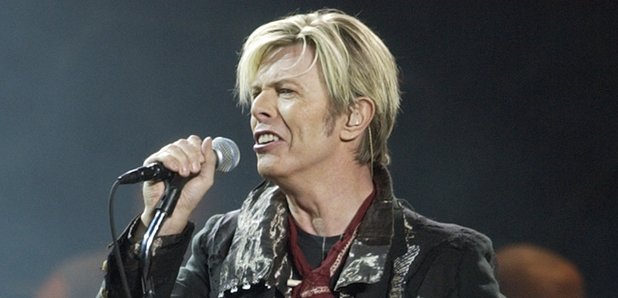 The city Bowie called his home will honour the late musician.
New York has officially declared 20 January Bowie Day.
The news was posted on the late star's official Facebook page yesterday (Wednesday 20 January).
The proclamation was read yesterday by Mayor Bill de Blasio at the final curtain call of his Lazurus show in the city. Bowie had lived in the city for over 20 years with his wife Iman and daughter Alexandria Zahra Jones.
Meanwhile, Twitter account @BowieGlasto2016 is calling for festival-goers to honour the Starman, with a HUGE sing-a-long at Glastonbury's Pyramid Stage on Wednesday 22 June.
The account description explains: "Thousands of people singing#DavidBowie songs at #Glastonbury2016 by the Pyramid (Wed evening). What d'you say? We can be heroes.#GlastonBowie"
Asking fans to "put on (their) red shoes and spread the word," the creator is using the hashtag "#GlastoBowie," to help drum up support, in the hopes it will trend.
If you want #GlastonBowie to happen, RT like your fingers are on fire @GlastoFest

— GlastonBowie (@BowieGlasto2016) January 19, 2016
Even if you don't like festivals or can't/don't want to go to Glasto,pls support this if you love Bowie. He'll never die if we keep singing.

— GlastonBowie (@BowieGlasto2016) January 19, 2016
The account creator - who wishes to remain anonymous - has exclusively told Radio X: "I started this to deal with the loss of someone who I've loved since a teenager even if I never met him. While the nation and the world mourns an alien who had to return to his star, we need to celebrate his life and music which will inspire us forever."
"This is just an idea I had in order to pay respect to my hero who rescued my teenage soul. #GlastonBowie "
Bowie last played the festival in 2000. Watch his performance below: