Watch The Lyric Video To David Bowie's I Can't Give Everything Away single
6 April 2016, 14:05 | Updated: 6 April 2016, 18:07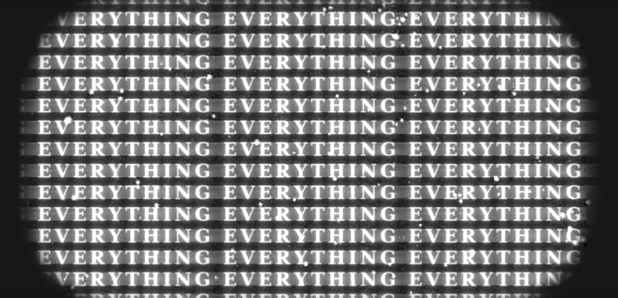 Director Jonathan Banbrook has called it a "celebration" of the late rock star.
The lyric video to David Bowie's I Can't Give Everything Away has been unveiled.
The video - directed by designer Jonathan Barnbrook - has been released to support the third cut from the late singer's Blackstar album.
Watch it below:
Barnbrook, explained: "I saw it as a celebration of David, to say that despite the adversity we face, the difficult things that happen such as David's passing, that human beings are naturally positive, they look forward and can take the good from the past and use it as something to help with the present."
The track, which closes David Bowie's final album, is set for release on Friday 8 April.
Meanwhile, it was revealed today that David Bowie is the most featured artist in the list of best selling albums of 2016 so far.
Bowie's Blackstar album was the second highest selling-album of the first quarter of the year, with 345,000 combined sales, and 5 albums in the Top 40 of the list.
The Let's Dance singer was only topped by Adele's 25, who took the No. 1 spot with combined sales of 406,000.