The Life Aquatic's Seu Jorge For David Bowie Tribute Show
15 December 2016, 12:24 | Updated: 15 December 2016, 12:25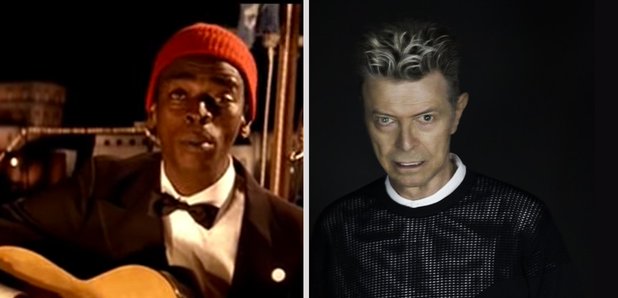 The actor and musician performed Portuguese covers of Bowie's biggest tracks in the Wes Anderson film.
Seu Jorge from The Life Aquatic with Steve Zissou will pay tribute to David Bowie with a special concert next year.
The Brazilian musician and actor - who is known for his Portuguese language covers of Bowie's biggest tracks in the 2004 Wes Anderson film - will play a special concert at London's Royal Albert Hall On 30 May 2017.
Watch a clip of Seu Jorge playing the likes of Ziggy Stardust, Rebel Rebel and space Oddity in the film:
Jorge's covers were such a success at the time that he went onto release them in an album in 2005 entitled The Life Aquatic Studio Sessions With Seu Jorge.
NME reports that the City Of God star - who has just finished a US tour of the same album - is set to don his team Zissou red woollen hat and blue jumpsuit for the show.