Aussie Town From Bowie's Let's Dance Video To Hold Tribute
5 October 2016, 11:18 | Updated: 5 October 2016, 14:24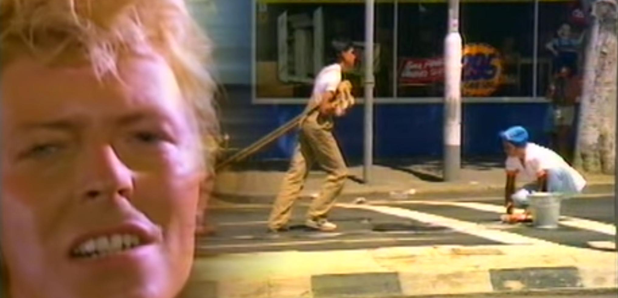 Let's Dance Carinda is a festival that will take place in the New South Wales town on 8-9 October.
The Australian town where David Bowie's Let's Dance video was filmed is set to hold a tribute festival this weekend.
Carinda in New South Wales is paying homage to the late rock star with a two day event which takes place this Saturday and Sunday, from 8-9 October.
The event will commence with an opening ceremony performed by an Indigenous Dance Group, and will include a set from singer-songwriter, Lady Stardust.
See their poster below:
The iconic 1983 video - directed by David Mallet and David Bowie - famously depicted indigenous Australians, and featured the Warrumbungle National Park near Coonabarabran.
Watch Bowie's Let's Dance video here:
Photo: YouTube/goodoldmusic/David Bowie