Lady Gaga Reponds To David Bowie's Son's Criticism
21 October 2016, 11:51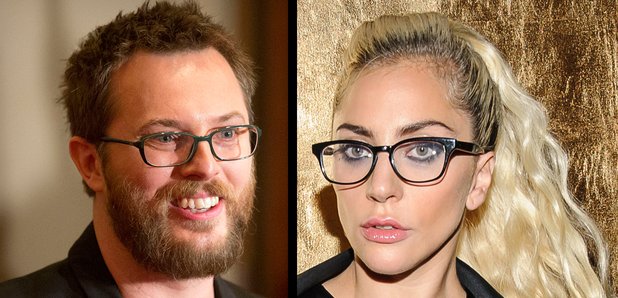 Duncan Jones commented on Gaga's trbiute to the late icon at this year's GRAMMY Awards.
Lady Gaga revealed she was "hurt" over criticism she faced from David Bowie's son over her GRAMMY Awards tribute.
The singer received a mixed reception after paying tribute to the late icon at the this February, along with his Let's Dance collaborator Nile Rogers.
But it seems nothing cut as deep as a tweet from Bowie's son, Duncan Jones, who suggested her performance was "excessive" and "mentally confused".
See his tweet below:
"overexcited or irrational, typically as a result of infatuation or excessive enthusiasm; mentally confused." Damn it! What IS that word!?

— Duncan Jones (@ManMadeMoon) February 16, 2016
Now, in an interview with NME, the Just Dance singer has said of Duncan's tweet: "It did hurt. But what are you going to do? I can't… it's his father, you know.
"Whatever he was feeling in that moment I have compassion and love for him. But yes, of course it hurt. I still have to trust and believe in myself as a Bowie fan. I'm not his family, and the thing is, that's his father. His father is not David Bowie, his father is David Jones."
She added: "I'm sure that was difficult to watch and of course, I called many people on David's team before I even begun doing that project and it's unfortunate, what can I say? But God bless of him, you know?"
Watch a snippet of Lady Gaga's performance below:
Talking about the decision to honour Bowie in the first place, Gaga revealed: "I really did not want to do it when they first called me because it was so soon after and I felt very uncomfortable.
"I did my very best to put together something that I hoped would be the showstopper of the night. All I wanted was for when the Grammys were over, for people to talk of nothing but David Bowie, and I think I achieved that."