Jared Leto's The Joker Was Inspired By David Bowie
8 August 2016, 10:30 | Updated: 8 August 2016, 10:58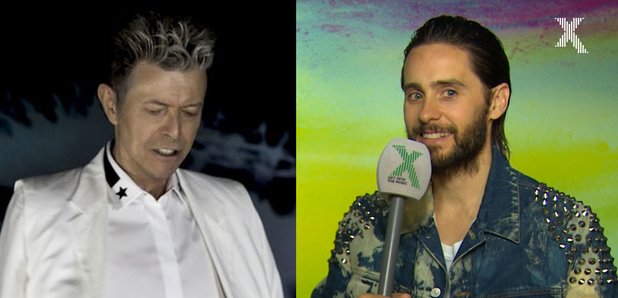 The Suicide Squad actor revealed he took elements of the late icon's "class," "elegance" and "timelessness".
Jared Leto has revealed he used David Bowie for inspiration when depicting The Joker in the new Suicide Squad film.
In an interview with NME, the Hollywood actor revealed he used some elements of the late icon's personality to portray the villain in the adaptation of the DC comic.
Asked if he channelled any musicians for the character, the 30 Seconds To Mars frontman revealed: "We discussed [Bowie] a bit — not necessarily the music of David, but his class, his elegance, his timelessness".
He added: "I think David Bowie's probably an inspiration for almost anything you can do creatively."
Jared Leto also talked to Radio X's Dom last week, and was very much in Joker mode, saying something so shocking, we couldn't even post it!
See Dom's reaction below: