Iman Shares Rare Photo Of David Bowie's Daughter Lexi
6 March 2017, 16:50 | Updated: 6 March 2017, 17:55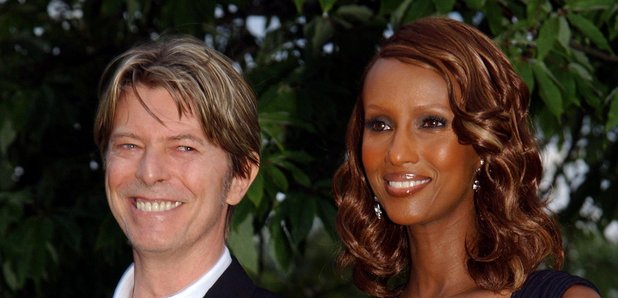 The model and businesswoman has posted an image of the teen, who she shares with the late rock star.
Iman has posted a rare image of her daughter Alexandria Zahra Jones, who she shares with the late David Bowie, online.
The model, philanthropist and businesswoman shared the image of the 16-year-old - who is more commonly known as Lexi - on her Instagram, with the caption: "My Sunday boo!#LexiLove".
Bowie and Iman were together for over 25 years, after meeting in 1990 and marrying two years later in a ceremony in Tuscany.
Their only daughter Lexi was born on 15 August 2000.
Iman has continued to remember her late husband on social media, reposting his posthumous works and celebrating his double win at the BRITs 2017.
Referring to the acceptance speech made by Bowie's son Duncan Jones, Iman wrote: "So authentic & touching, Duncan! Lexi and I love you and made as proud!"
Speaking at the awards ceremony, where he picked up his father's award for Best Album, the Moon director said: "I lost my dad last year but I also became a dad… and I've been spending a lot of time thinking: 'What would I want my son to know about his granddad?'
"He's always been there supporting people who are a little bit weird, a little bit strange and a little bit different.
"So this award is for all the kooks and all those who make the kooks."
Watch his speech in full here: