Iggy Pop: "David Bowie salvaged me from annihilation"
15 January 2016, 16:23 | Updated: 23 February 2016, 09:57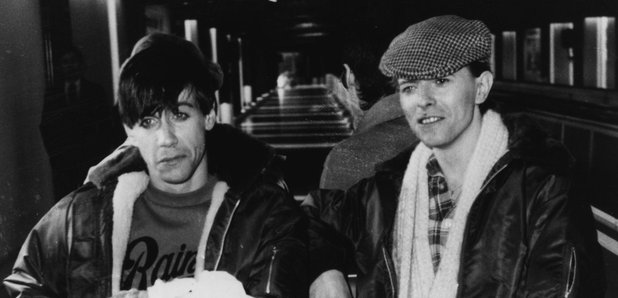 The Lust For Life rocker describes his friendship with the "disciplined" star.
Iggy Pop has spoken about his friendship with David Bowie saying he "salvaged" and "resurrected" him.
The rocker - who's solo career was transformed by his collaborations with the late star - revealed that Bowie "went out of his way" to help him.
"The friendship was basically that this guy salvaged me from certain professional and maybe personal annihilation — simple as that," Pop told New York Times.
"A lot of people were curious about me, but only he was the one who had enough truly in common with me, and who actually really liked what I did and could get on board with it, and who also had decent enough intentions to help me out. He did a good thing."
Bowie co-wrote and produced Pop's first two solo albums, The Idiot and Lust For Life, but the Passenger star says the "worldly" Brit also taught him much more.
The 68-year-old-revealed: "I learned things that I still use today. I met the Beatles and the Stones, and this one and that one, and this actress and this actor and all these powerful people through him.
"And I watched. And every once in a while, now at least, I'm a little less rustic when I have to deal with those people."
Watch the pair perform Fun Time back in 1977 below: