Gary Oldman: David Bowie and I go way back
7 February 2014, 07:00 | Updated: 7 February 2014, 15:18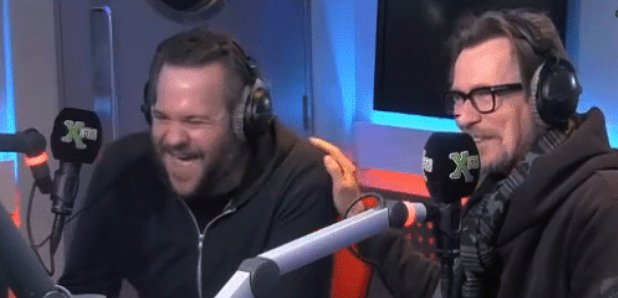 Gary Oldman has told Radio X he and David Bowie are old friends.
"I've known... David's a friend of mine I've known him 30 years," the actor told Radio X's Jon Holmes,

"We were [out on the town] recently actually, in New York," he admitted. When pushed he confessed they went out for lunch.
But what would two such distinguished gentlemen eat???
"Erm... Sushi."

So there you have it. A genuine rock fact for your Friday.

Gary Oldman was promoting his new film - the remake of Robocop - which is in cinemas 7 February.

Watch Gary play BAND OR ROBOT below.