Fans Petition God To Bring Back David Bowie
13 January 2016, 17:59 | Updated: 13 January 2016, 19:08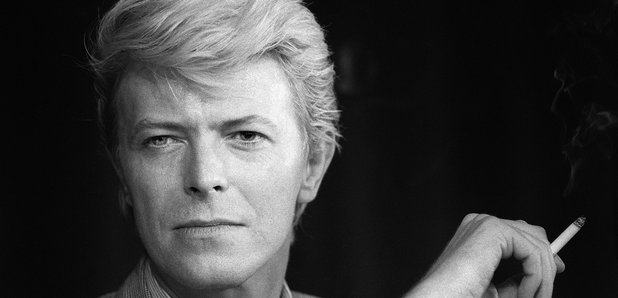 Fans are also calling for a statue of the star to be erected at Trafalgar Square.
A campaign has been launched by David Bowie fans asking God to bring him back.
The Change.org petition named, Say No To David Bowie, is addressed "to God, or whom it may concern," and asks for the icon to be returned to us.
Just say NO #DavidBowie https://t.co/3MMkwwHIhf pic.twitter.com/aipoPTeUb2

— kassia st clair (@kassiastclair) January 12, 2016
The appeal, started by Italian fan Andrea Natella, has reached over 6000 supporters, and is likely to reach it's target by the end of the day.
Another petition with a little more hope of being successful is the one launched to erect a statue of the star on the Fourth Plinth at London's Trafalgar Square.
The campaign, started by Ronnie Joice, has already had celebrity support by the likes of Brian Cox and Rufus Hound.
Here begins the petition to put David Bowie on the Fourth Plinth in Trafalgar Square. https://t.co/NNC5LFQOr5

— Ronnie Joice (@ronniejoice) January 12, 2016
The petition has since been suspended by the UK Government and Parliament petition site, who have written: "We need to check it meets the petition standards before we publish it Please try again in a few days."
Meanwhile, the BRIT Awards have confirmed David Bowie will be be honoured at their ceremony on 24 February.
According to Digital Spy, a representative of the BRITs said: "David Bowie was one of the most important and influential songwriters and performers ever and, like so many fans around the world, we're devastated to hear of his loss. A visionary and ground-breaking pioneer, he has inspired generations of musicians and will continue to shape music for many years to come.
"Naturally, we wish to honour his extraordinary life and work at the forthcoming Brit Awards and pay a fitting tribute to one of our greatest icons."
Bowie's final album, Blackstar, is currently headed for the top spot, with 14 of the star's records currently re-entering the charts.
Vinyl copies of the late icon's 25th album are said to have sold out, with profiteers attempting to now sell the record for up to £1000.