David Bowie's son Duncan Jones breaks silence, shares doctor's touching letter
18 January 2016, 12:02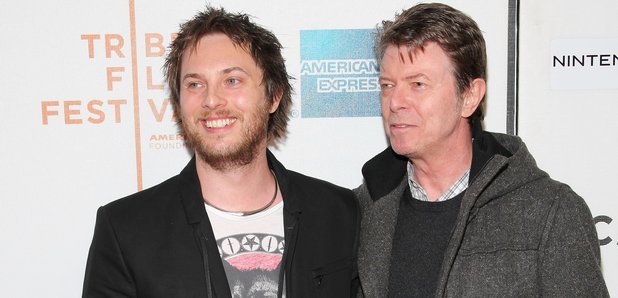 The late rock star's son has shared a letter from Palliative Care Consultant Dr Mark Taubert.
Duncan Jones has broken his social media silence to share a letter which was written to his father David Bowie.
The late rock star's son retweeted a post from cancer charity Marie Curie, linking to a letter from Palliative Care Consultant, Dr Mark Taubert.
A thank you letter to David Bowie from a palliative care doctor. https://t.co/ibFYRY8wc1 - thanks for sharing @DrMarkTaubert

— Marie Curie (@mariecurieuk) January 17, 2016
In the lengthy tribute applauding the British icon for his approach to death, Dr Taubert wrote: "Your story became a way for us to communicate very openly about death, something many doctors and nurses struggle to introduce as a topic of conversation."
After thanking him for various things such as "the eighties," "Berlin," "Lazarus and Blackstar," Dr Taubert went on to reference a particular patient and describe how Bowie helped her cope with a terminal diagnosis.
"We both wondered who may have been around you when you took your last breath and whether anyone was holding your hand," he explained.
"I believe this was an aspect of the vision she had of her own dying moments that was of utmost importance to her, and you gave her a way of expressing this most personal longing to me, a relative stranger."
Since his passing on 10 January 2016, Bowie has topped the UK and US album charts with his Blackstar album - knocking Adele off the top spot and giving him his first US No.1 album.