Duncan Jones Reflects On Loss Of Father David Bowie: "Weird Things Make Me Miss Him"
26 May 2016, 11:25 | Updated: 26 May 2016, 11:41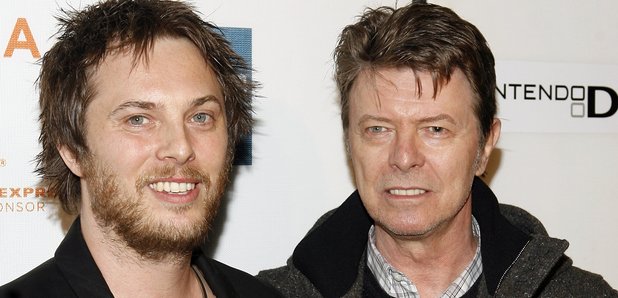 The director has called the legendary singer, who passed away this year, a "gravitational pull" in his life.
Duncan Jones has spoken out about the loss of his father, David Bowie, referring to him as a "gravitational pull" in his life.
According to Gigwise, The Warcraft director opened up to The Nerdist's Chris Hardwick about his grief, saying "it's still early days," but he was "very fortunate" to have the chance to say goodbye.
When asked how he was coping with the death of the Heroes singer, the 44-year-old replied: "I'm OK, I'm good. I was very fortunate, we got a chance to say our goodbyes. It's a weird one for me, I don't really know how to talk about it or what to say about it - other than the fact that we got a chance to say our goodbyes."
He continued: "Weird things make me miss him, but it's still early days. I'm sure I always will, but it's tricky. He was a big gravitational pull in my life as far as who I saw myself as. How I separated myself from the world and how I saw myself."
Then, reflecting on the fact that Bowie missed the chance to meet his first grandchild this year, he added: "It's bittersweet because right now my wife is very pregnant and she's due in June."
Jones previously revealed he told his father the news before his passing, sharing the card he drew for him at Christmas.
1 month since dad died today. Made this card for him at Christmas. Due in June. Circle of life. Love you, granddad. pic.twitter.com/sf7SEUtm64

— Duncan Jones (@ManMadeMoon) February 10, 2016
David Bowie lost his private battle with cancer on Sunday 10 January 2016, just two days after his 69th Birthday.
The British icon released his Blackstar album on the same day (8 January), which long-time friend and collaborator Toni Visconti described as a "parting gift to his fans".
The Moon director also reacted to the "clever" surprise the star is believed to have left on the inner sleeve of his final album, which is said to transform into a cluster of yellow stars when left in the sun.
See his tweet below:

@ManMadeMoon amazing pic.twitter.com/mQTRjH9mLn

— amy (@_woodstockings) May 4, 2016
Watch the video to Bowie's Lazarus single below: