Duncan Jones Announces Birth Of David Bowie's Grandson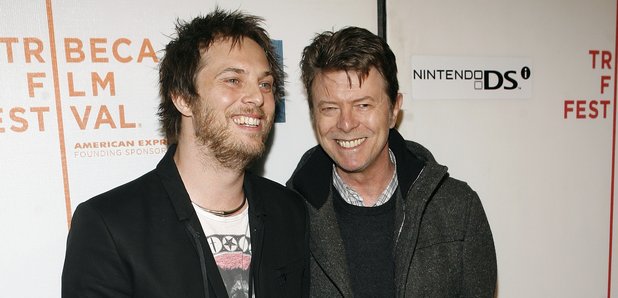 The film maker has revealed via Twitter that his child was born earlier this month… and that the baby's name pays tribute to his famous granddad: Stenton David Jones.
David Jones, was, of course, Bowie's real name; while Stenton was Bowie's father Haywood's middle name.
Jones tweeted that his wife, photographer Rodene Ronquillo, gave birth to their baby boy on 10 July - six months to the day that the superstar died from liver cancer:
Stenton David Jones. Born July 10th, exactly six months after his grandad made room for him.
Love you both so. ❤️❤️ pic.twitter.com/Axdee1iRhE

— Duncan Jones (@ManMadeMoon) July 29, 2016
Stenton David would have been Bowie's first grandchild, but the musician "made room" for the new arrival.
Duncan had told his father that the baby was on the way at Christmas, later tweeting that it was all part of the "circle of life".
1 month since dad died today. Made this card for him at Christmas. Due in June. Circle of life. Love you, granddad. pic.twitter.com/sf7SEUtm64

— Duncan Jones (@ManMadeMoon) February 10, 2016
Earlier this year, Jones told The Nerdist how much an influence his father was: "He was a big gravitational pull in my life as far as who I saw myself as. How I separated myself from the world and how I saw myself.
"I was very fortunate, we got a chance to say our goodbyes."