Debbie Harry: "Bowie Was Instrumental In Launching Our Career"
10 February 2017, 11:47 | Updated: 23 February 2017, 19:05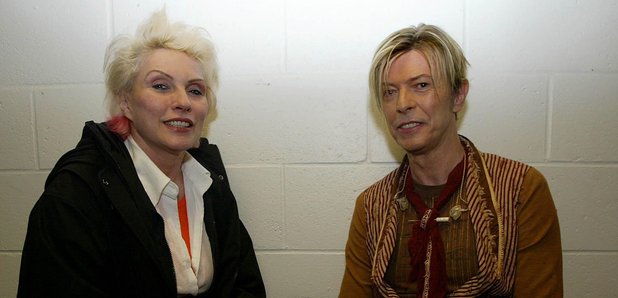 The Blondie frontwoman told Radio X's Gordon Smart the late rock star was "extremely generous" to the band.
Debbie Harry has shared with Radio X the influence David Bowie.
Speaking to Radio X's Gordon Smart about the late rock star - who sadly passed away on 10 January 2016 - the Atomic singer said: I think Bowie was instrumental in launching our career as a real touring live entity and he was extremely generous to us."
She added: "I think he opened a lot of doors for us by, you know, putting us on that tour with Iggy (Pop). And that was the first step in the right direction. A big step.
"So he was totally responsible for that."
The Heart Of Glass rocker also revealed her Scottish roots with Gordon, and shared her experience "gatecrashing" Stonehenge after their 1999 set at Glastonbury Festival.
Asked if she broke into the prehistoric landmark, Harry replied: "I don't think that I was one of the fence-climbers, but I think the boys (the band) had to touch... they wanted to really touch that big stone.
"I envy them that".
Blondie are set to release their new Pollinator album on 5 May, featuring contributions from The Strokes guitarist Nick Valensi and The Smiths legend Johnny Marr.
Listen to their first single, which was co-written by TV on the Radio's David Sitek, here: