David Bowie's Blackstar Leads 53% Rise In Vinyl Sales
3 January 2017, 12:16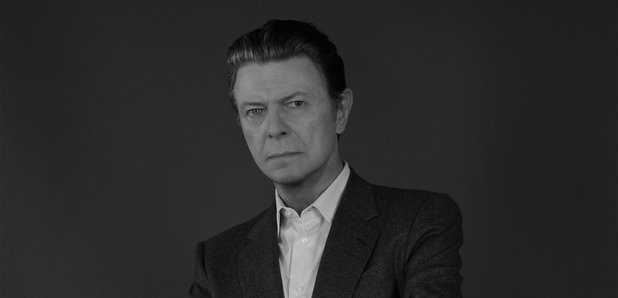 It's been another great year for vinyl, as sales increase for the ninth year running.
The sales of vinyl increased by over 50% in 2016, thanks to the release of David Bowie's Blackstar.
The star's 25th and final album was released on his 69th birthday in January, just two days before Bowie's death. He had five albums in the Top 30 chart of the biggest selling vinyl LPs of 2016.
The year saw sales of the format top 3.2 million - the most LPs sold since 1991, when Simply Red's stars topped the annual chart.
The Top 10 biggest selling vinyl albums of 2016 were:
1. David Bowie - Blackstar
2. Amy Winehouse - Back To Black
3. Various Artists - Guardians of the Galaxy Mix 1
4. Radiohead - A Moon Shaped Pool
5. Fleetwood Mac - Rumours
6. The Stone Roses - The Stone Roses
7. Bob Marley - Legend
8. The Beatles - Sgt Pepper's Lonely Hearts Club Band
9. Prince - Purple Rain
10. Nirvana - Nevermind
The BPI claim that this is the ninth consecutive year that demand for vinyl has grown, boosted by events such as Record Store Day, expanded retail floor-space, and a new audience among younger fans.
It's a marked contrast to the figures from 2007, when when just over 200,000 LPs were purchased. Over 30 titles sold more than 10,000 copies in 2016, meaning vinyl now accounts for nearly 5 per cent of the albums market.
Elsewhere, the BPI report 2016 has seen music consumption rise 1.5% to 123 million albums, with 45 billion audio streams served across the year – an increase of more than two-thirds (68%) on 2015. December 2016 1 billion audio streams served in one weke for the first time in history.