Fan Shares What He Thinks Is Bowie's Savage Response To Troll
10 January 2017, 17:43 | Updated: 11 January 2017, 11:16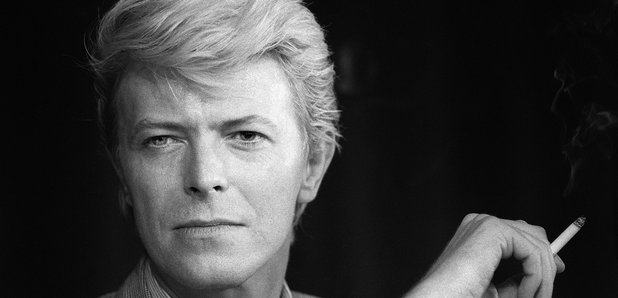 According to fan folklore, the late icon was known for appearing on his forum under the username Sailor.
A Bowie fan has shared what he believes to be a response David Bowie wrote to a troll on a message board.
In the forum post, an embittered so-called fan tells the story of how the star barely acknowledged him while staying at the Dorchester Hotel. He then bizarrely goes on to blame his drug habit on going off Bowie before he brought out Scary Monsters.
See what is believed to be Bowie's response below:
Bowie often lurked on his own fan messageboard, under the alias Sailor & directly reply to users. This is a real, hilarious exchange. Enjoy. pic.twitter.com/7M8FlaaDm7

— ali catterall (@AliCatterall) January 8, 2017
As Billboard reports, Bowie was credited for launching BowieNet in 1998, where he was thought to "roam" under the moniker Sailor.
However, not every fan is convinced the response comes from the star, with one suggesting he only wrote on his own boards, and left the internet after suffering a heart attack in June 2004.
@AliCatterall Sure! That screengrab you posted was not from Bnet. It was from BWW. https://t.co/g8I1ZUNMEb He did not post there.

— Liz Tray (@LizTray) January 9, 2017
@AliCatterall @brianocofaigh Let me copy in @bowieww - him? He was Sailor on his own board, this is not that.

— Liz Tray (@LizTray) January 9, 2017
It's not confirmed Meanwhile, Bowie's nearest and dearest have paid tribute to the Starman on the year anniversary of his passing.
His wife Iman took to Twitter to post a double rainbow on the New York skyline, writing: "Jan 10th, 2016 NYC Skyline #ForeverAndEver#ForeverLove#BowieForever".
Jan 10th, 2016 NYC Skyline #ForeverAndEver #ForeverLove #BowieForever pic.twitter.com/fQhtoxYWlv

— Iman Abdulmajid (@The_Real_IMAN) January 10, 2017
Long-time friend and collaborator Tony Visconti also recalled the day the Starman died, entitling his heartfelt Facebook post "The Worst Next Day.
See it in full here: