This Is What David Bowie's Rebel Rebel Sounds Like When It's Covered By 1000 People
2 August 2016, 11:12 | Updated: 2 August 2016, 11:19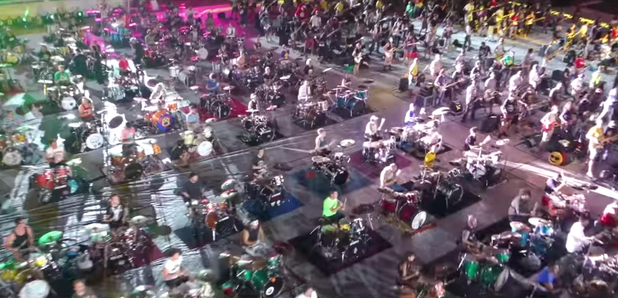 The Rockin' 1000 paid tribute to the late icon during their That's Live gig in Cesena, Italy.
The Rockin' 1000 have posted their cover of David Bowie's Rebel Rebel- the first official video to come from their That's Live concert last month.
The collective paid tribute to the late rock star by playing one of his iconic tracks in their hometown of Cesena, Italy - and as you can imagine - the results are pretty huge.
Watch it below:
The band also played the likes of The White Stripe's Seven Nation Army and Nirvana's Smells Like Teen Spirit.
The troupe of performers self-named the "Biggest Rock Band on Earth" now almost no need no introduction, after performing Foo Fighters' Learn to fly in a bid to have the band play a gig in their town.
Their prayers were not only answered when the band played HUGE 27-track set in Cesena last November, but "The Thousand+" since have become a global brand because of it.
See their epic performance of Learn To Fly, which kicked started it all: