David Bowie Dies, Aged 69
11 January 2016, 07:10 | Updated: 11 January 2016, 08:42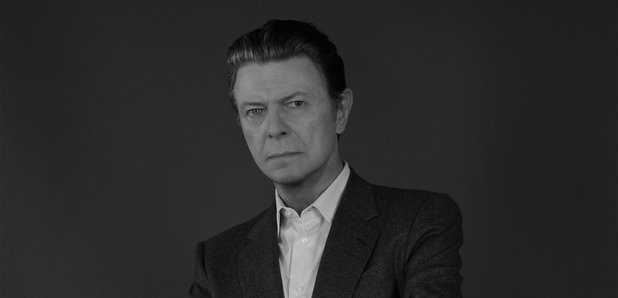 The legendary musician and actor has passed away after an 18-month battle with cancer.
A statement published on his official Facebook page said:

"David Bowie died peacefully today surrounded by his family after a courageous 18 month battle with cancer. While many of you will share in this loss, we ask that you respect the family's privacy during their time of grief."
Bowie had only celebrated his 69th birthday on Friday (8 January) with the release of his 25th album, Blackstar.
In a tweet, his son Duncan Jones said:
Very sorry and sad to say it's true. I'll be offline for a while. Love to all. pic.twitter.com/Kh2fq3tf9m

— Duncan Jones (@ManMadeMoon) January 11, 2016
Bowie's influence on rock music and pop culture is huge. An entire generation grew up modelling themselves on his avant garde appearance and it was those people who would become major players in the punk scene of the late 1970s.

His work with Brian Eno on albums like Low and "Heroes" anticipated the post-punk movement with its nod to German electronica, while the New Romantic scene held Bowie up to be some kind of God-like leader.

Bowie had countless admirers from John Lydon to Robert Smith, Frank Black to Billy Corgan… everyone who's been working in rock music since the early 1970s owes a huge debt to the man and his art.
David Bowie was born David Robert Jones in Brixton on 8 January 1947, but grew up Bromley. He spent much of the 1960s working on his music and art, joining short-lived bands like The Kon-Rads and making brief film appearances.

He first became famous in 1969 for the single Space Oddity, which established the character Major Tom and cashed in on the then-current moon landings. Subsequent albums The Man Who Sold The World and Hunky Dory grew his popularity in the UK and US, but it was the 1972 album The Rise And Fall Of Ziggy Stardust And The Spiders From Mars that made him into a huge superstar.

Bowie then performed the first of his regular style-changes, "killing off" the Ziggy character and then moving into the area of American soul with the 1975 album Young Americans. Around the same time, he took his first starring role in a film, as the title character of The Man Who Fell To Earth for director Nicholas Roeg in 1976.
Growing weary of LA's excess, the period of 1976 to 1979 saw Bowie base himself in Europe, particularly in the West German city of Berlin, working with his friend Iggy Pop and producing three landmark albums that fuse avant garde electronica with rock: Low (1977), "Heroes" (1977) and Lodger (1979).

1980's Scary Monsters And Super Creeps saw Bowie align himself with the burgeoning New Romantic scene, while Let's Dance (1983) was one of his biggest records ever, with a slick production from Nile Rodgers.

At the end of the decade, Bowie tried to turn his back on solo superstardom with the rock project Tin Machine, while the 90s saw him experiment with drum 'n' bass on the album Earthling.

In between releasing a series of interesting and pioneering albums, Bowie also worked on his movie career, appearing as the Jareth the Goblin King in Labyrinth (1986) and Pontius Pilate in The Last Temptation Of Christ (1991).

In 2004, Bowie effectively retired from touring after cancelling a world tour to have heart surgery. He continued to record, however, releasing the album The Next Day in 2013 and appearing on Arcade Fire's Reflektor album in 2014.

His final album, Blackstar, was released on his 69th birthday on 8 January 2016.