David Bowie Didn't Know All The Blackstar Artwork Secrets
12 January 2017, 11:10 | Updated: 16 January 2017, 17:25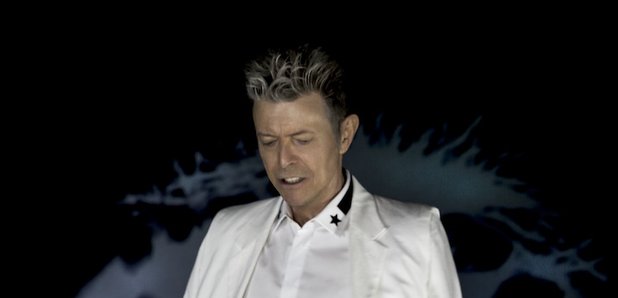 Artwork designer Jonathan Barnbrook has revealed there's even more hidden gems to find within the cover.
David Bowie didn't know all the secrets that were hidden in his Blackstar cover.
As NME reports, when artwork designer Jonathan Barnbrook was asked if the late icon asked him to fill the artwork with secrets and messages, he replied: "No, he didn't – he didn't know about some of them."
Barnbrook revealed to the audience at the V&A : "From the beginning, we discussed not revealing everything. There are certain things about the cover which haven't been discovered. Often, people still don't know that it says Bowie in stars at the bottom."
Since Bowie's death on 10 January 2016, fans have found surprises on his final LP, including a cluster of stars appearing on the gatefold when its exposed to sunlight and it shining blue when under a blacklight.
You may have heard what happens if you expose it to sunlight. Well, it turns out that if you put the Blackstar LP under a blacklight.... pic.twitter.com/WvDg7xkF8t

— Matt (@RobboRobson21) November 13, 2016
Barnbrook added that his motivation for not giving everything away came from the Starman himself, who was upset after he chose to include the rough designs for The Next Day's artwork in the V&A's David Bowie Is exhibit.
The designer recalled: "He phoned me up and said 'you didn't ask me about putting the roughs in the exhibition'. I said 'I thought it would help people understand how we got to it', and he said 'I'm not telling you off, but the final outcome is effected by you showing the roughs'.
"I think that's a very important lesson that I learned. If the end product isn't an immaculate finished thing, then you change the meaning – that's why for Blackstar I haven't shared everything, I haven't shared the roughs – maybe in the future."