WATCH: This Epic Video Sees David Bowie Get Annoyed In Interviews Throughout The Years
5 January 2016, 13:41 | Updated: 5 January 2016, 15:54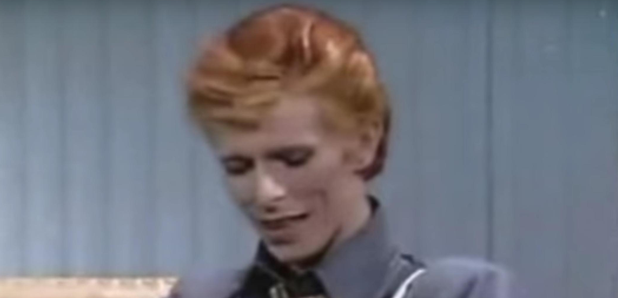 The re-surfaced video compilation sees Bowie school everyone from Russell Harty to Jools Holland.
David Bowie might be one of the world's most mysterious and iconic rock stars, but even he's managed to lose his cool a few times.
This re-surfaced YouTube video compilation entitled, David Bowie Gets Annoyed, sees him doing just that in some of the most awkward and terri-brill interviews ever!
Watch Bowie make everyone sweat from Russell Harty to Jools Holland below:
The description of the video reads: "David Bowie is the consumate gentleman when it comes to interviews and a true professional on the stage. But even he can get fed up sometimes... "
And it looks like a pre-fame Bowie wasn't afraid of standing up to interviewers either.
A clip of Bowie's first ever television appearance has also been doing the rounds, seeing a 17-year-old David Jones founding "The Society For The Prevention Of Cruelty To Long Haired Men."
You're welcome.

The Ashes To Ashes star - who's days away from turning 69 on 8 January - is actually giving his fans a present by releasing his Blackstar album on the same day.
Although Isle Of Wight organiser John Giddings declared the star has "retired from touring," it hasn't stopped fans hoping he'll play a one-off festival like Glastonbury next year.