Brian May Teases Unheard David Bowie & Freddie Mercury Material
19 June 2017, 10:30 | Updated: 19 June 2017, 16:41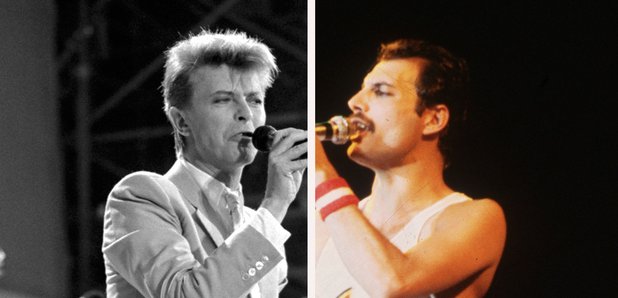 The Queen guitarist has revealed there's still music from the late icons that hasn't "come to light yet".
Brian May has teased there are still unheard recordings featuring David Bowie and Queen.
Speaking to Mojo Magazine, the 69-year-old guitarist has recalled how the late Golden Years hitmaker and his bandmate, the late Freddie Mercury, "locked horns" during the recording of Under Pressure, but now he tries to focus only on the "wonderful" memories he has of that time, and revealed there is still music that hasn't "come to light" yet.
He said: "It wasn't easy because we were all precocious boys and David was very... forceful, yes.
"Freddie and David locked horns, without a doubt. But those are the things that happen in a studio, that's when the sparks fly and that's why it turned out so great.
"[They locked horns] in subtle ways, like who would arrive last at the studio. So it was sort of wonderful and terrible. But in my mind, I remember the wonderful now, more than the terrible.
"And not all of what we did in those sessions has ever come to light, so there's a thought..."
Freddie Mercury tragically passed away, aged just 45, in 1991 due to symptoms resulting from AIDS.
David Bowie, passed away on 10 January 2016, after losing his private battle with cancer.