Fans Are Leaving Bowie's Blackstar Sleeve In The Sun And Getting A Cosmic Surprise
3 May 2016, 17:20 | Updated: 3 May 2016, 17:27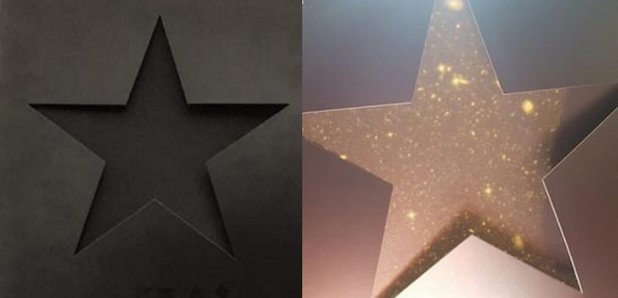 Exposing the record sleeve's gatefold to sunlight apparently allows stars to appear.
David Bowie's Blackstar album was described by Toni Visconti as the late artist's "parting gift" to his fans.
And if this picture is to believed, it looks like Bowie's final album is the gift that just keeps on giving.
According to a post by Reddit user, BoldyGettingThere, Bowie's Blackstar album gatefold undergoes a magical transformation when its left in sunlight, turning its black background into a cluster of yellow stars.
See the pic below:
View post on imgur.com
And it looks like the Reddit user isn't the only one.
See a snap of the original sleeve below:
We haven't tried it yet, but we definitely wouldn't put it past Bowie to pull off another magical transformation, even after his death.
Anyone else tempted to try it?
Whatever you do, just make sure the vinyl itself is left indoors!