Bowie Turned Down Coldplay Collaboration: "It's Not A Very Good Song, Is It?"
20 January 2016, 09:43 | Updated: 20 January 2016, 14:35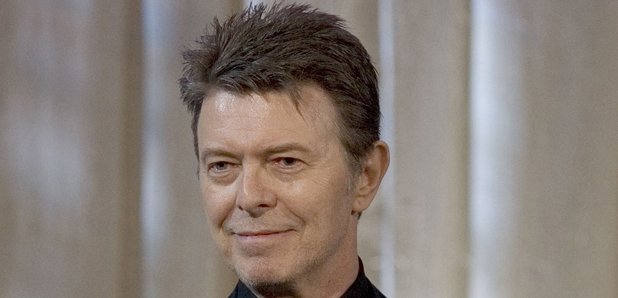 Drummer Will Champion reveals the late rock star wasn't too impressed by their offer.
David Bowie turned down a collaboration with Coldplay, because the song was "not very good".
The band spoke of the "sad" death of the Let's Dance singer and told NME that the late rock star was approached to work with them, but he wasn't interested.
According to Drummer Will Champion, Chris Martin apparently wrote a letter to the Thin White Duke, asking him to take part in a Coldplay song which had a "Bowie-type character" in it.
However, the drummer revealed that Bowie replied: "It's not a very good song, is it?"
He added: "He was very discerning – he wouldn't just put his name to anything. I'll give him credit for that!"
The band still recognised the huge gap that the Blackstar singer has left, with Jonny Buckland saying: "I felt incredibly sad when I heard David Bowie had died. We've all loved his music for as long as we've known about music."

Champion continued, "When you have any involvement in music he was one of the points of reference for absolutely everything, for genres and for how to be a rockstar or a popstar or whatever it was. Completely defining that. So for musicians it's quite disorienting."

Despite being shut down by the star, the band certainly aren't crying into their cornflakes over it, especially since they've just been honoured with the NME Godlike Genius Award.
The Adventure Of A Lifetime band will collect the award at the ceremony 17 February and celebrate by closing the show with an exclusive set of their greatest hits.
Previous Godlike Genius winners include The Clash, Paul Weller, The Cure, Noel Gallagher, Manic Street Preachers, Dave Grohl, Johnny Marr, Suede and U2.