Bowie, Prince, Trump & Pokémon Go Among Most Googled Terms Of 2016
14 December 2016, 10:51 | Updated: 14 December 2016, 18:13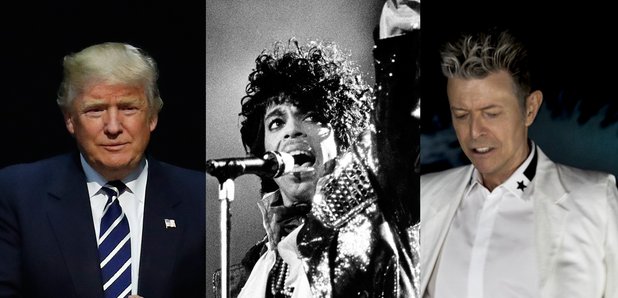 Euro 2016, Olympics and Brexit also scored high on the list.
David Bowie and Prince have made it among the most searched terms on Google this year.
The Ziggy Stardust icon and The Purple One - who both passed away this year - featured in the Top 10 UK searches of 2016, coming in at third and fifth place respectively.
The most Googled term, however, was Euro 2016, with Pokémon Go following behind in second place.
Unsurprisingly, politics played a huge part in Google searches this year, with Donald Trump, Brexit and the US election all getting a mention.
See the UK's most Googled terms of 2016:
Euro 2016
Pokemon Go
David Bowie
Donald Trump
Prince
EU referendum/Brexit
Alan Rickman
Olympics
US election
Deadpool
See the most Googled terms of 2016 worldwide:
Pokemon Go
iPhone 7
Donald Trump
Prince
Powerball
David Bowie
Deadpool
Olympics
Slither.io
Suicide Squad