Bowie Fans Find Even More Surprises With Blackstar Album
16 November 2016, 15:02 | Updated: 8 January 2019, 17:04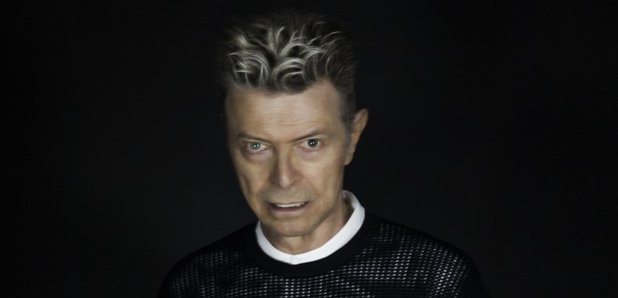 See more of the hidden secrets fans claim to have found on the late icon's final album.
Earlier this week, we reported that a David Bowie fan had found a new surprise on the icon's Blackstar album sleeve, and it looks like even more have been discovered.
Soon after Bowie passed away, it was found that the gatefold of his final album produced a cluster of yellow stars when left in direct sunlight.
Then, just this week, one fan named Matt claimed that the album shined luminous blue when held under a black light.
You may have heard what happens if you expose it to sunlight. Well, it turns out that if you put the Blackstar LP under a blacklight.... pic.twitter.com/WvDg7xkF8t

— Matt (@RobboRobson21) November 13, 2016
Now, even more fans have showed off the new hidden gems they've found in the famous artwork, which include the vinyl itself reflecting images of a star, a bird and even a space ship.
SPIN's reader Robert Matthews told the magazine: "Reflecting light off one side of the vinyl at certain angle creates what looks like a star, while another claimed "when you reflect light off of side one you get a bird in flight. Side two, a space ship."
See their reports to Spin so far.
Another fan, Matias Hidalgo, told the outlet that the inside gatefold art of the album, which shows a star field on one side and a portrait of Bowie on the other, can be arranged so that Bowie's image is reflected on the opposite cover.
See Bowie's image in the artwork, below:
Ever more secrets uncovered on the last @DavidBowieReal LP https://t.co/H97XP1xSS5

— Jeanga and George (@jeangaandgeorge) November 16, 2016
A further discovery comes in the form of the font used on the album itself, which is called Terminal and used in an art suit called Lazarus.
It is thought that this was a nod to the terminal cancer the icon was diagnosed of, before passing away on 10 January 2016 - just two days after his 69th Birthday.
These sightings come as the sleeve's designer, Jonathan Barnbrook, told BBC there were still a few more uncovered surprises with the artwork.
Barnbrook revealed: "Actually, there's one big thing which people haven't discovered yet on the album. Let's just say, if people find it, they find it, and if they don't, they don't. And remember what Bowie said about not explaining everything."