Bowie Fan Finds New Hidden Surprise On Blackstar LP Sleeve
14 November 2016, 15:37 | Updated: 14 November 2016, 15:38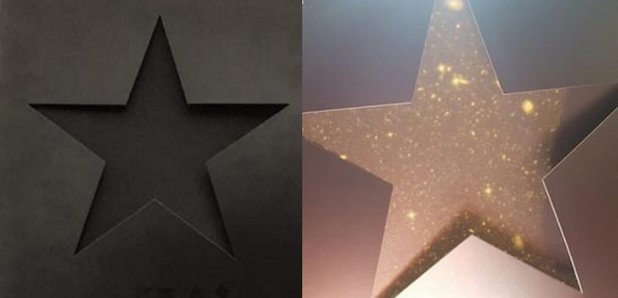 See the awesome new discovery to come from the late icon's final studio effort.
Toni Visconti called David Bowie's Blackstar album a "parting gift" to his fans.
But, in the weeks and months after his sad passing, it became clear just how much of a "gift" it was, with fans finding a hidden surprise on the late icon's album sleeve when it was left in daylight.
Now, as Fact Mag reports, one Bowie fan has claimed to find another little trick that occurs with the LP cover when it's held under a blacklight.
See his discovery below:
You may have heard what happens if you expose it to sunlight. Well, it turns out that if you put the Blackstar LP under a blacklight.... pic.twitter.com/WvDg7xkF8t

— Matt (@RobboRobson21) November 13, 2016
This comes as the sleeve's designer, Jonathan Barnbrook, told BBC 6's Mary Ann Hobbs that there were still a few more uncovered surprises with the artwork,
Speaking about the first surprise, Barnbrook said: "there's actually a few other things as well".
He added: "Actually, there's one big thing which people haven't discovered yet on the album. Let's just say, if people find it, they find it, and if they don't, they don't. And remember what Bowie said about not explaining everything."
Photo: Twitter