Remember When The Baby From Labyrinth Re-Made Magic Dance?
18 April 2018, 13:53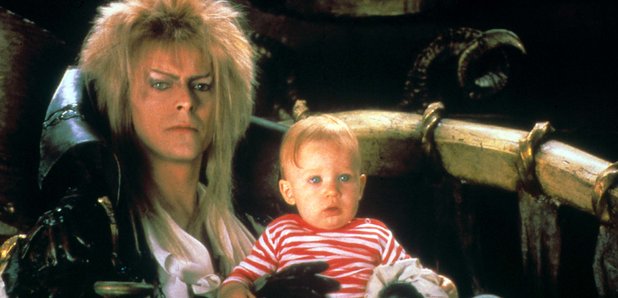 With the news that the classic 1980s David Bowie movie is to become a stage show, let's take a look at the "baby" from the film's tribute to the legend.
Muppet man Jim Henson's son Brian has revealed that he's working on a stage adaptation of the classic 1986 film Labyrinth.
David Bowie's character Jareth the Goblin King will forever be remembered for big his hair, his TINY tights, and for chucking that baby into the air during his epic Magic Dance soundtrack.
Back in January 2016, Toby Froud - who played the original "babe with the power" - posted his own version of the epic song in "memory" of the rock star, who died that month aged 69.
Watch it below:
Froud wrote in his video's description at the time: "I found this clip from the first night of shooting "Lessons Learned" (his short film). Tired and feeling silly we broke out "Dance Magic" In a celebration of Puppets, Film making and Bowie! In Memory of David Bowie".
Froud, who describes himself on his Twitter profile as a "Sculptor, Fabricator, Puppeteer.. and the baby from the film Labyrinth," was the son of Labyrinth's conceptual designer and costume designer Brian Froud.
See the original version of Magic Dance and Bowie and little Toby below: