David Bowie's Wife Iman: "I'll Never Remarry"
29 October 2018, 15:15 | Updated: 29 October 2018, 16:10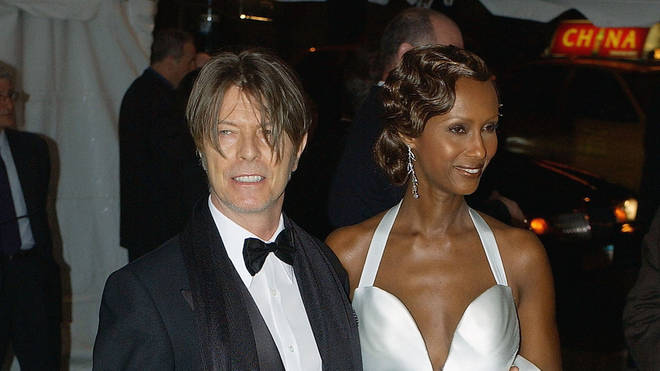 The widow of the late Heroes icon has opened up about her loneliness and grief following his passing in 2016.
Iman has revealed that she doesn't see herself remarrying following the death of her late husband David Bowie.
The Heroes tragically passed away on 10 January 2016, just two days after his 69th Birthday following a private battle with cancer.
Two and a half years on, his wife Iman has spoken out about her grief and her hopes for their daughter Lexie.
"I will never remarry," she told Net-a-Porter when asked if she'd ever think about having a relationship.
"I mentioned my husband the other day with someone, and they said to me: 'You mean your late husband?' I said, no, he is always going to be my husband."
She conceded: "I do feel very lonely. But do I want a relationship? I can't say never, but no, not now."
Bowie and Iman married on 24 April 1992 with a private ceremony in Switzerland, but celebrated their marriage on 6 June the same year.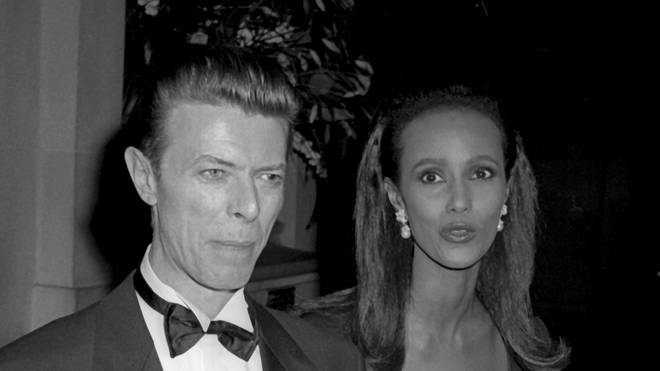 Speaking of being approached by well-meaning fans, supermodel and philanthropist said: "People take pictures of me in the street, and say [touching my arm]: 'I am so sorry for your loss.'
"I'm like, don't touch me. You just took pictures of me, how can you be sorry?"
She added: "I get the fans' grief, but it's not the same. They have lost someone they look up to; we have lost a husband and a father."
"And sometimes, I don't want people to know how sad I am," she continues. "People say to me, 'Oh, you're so strong.'" She rolls her eyes again. "I'm not strong – I am just trying to keep it together."
Talking about Lexi, the daughter they shared who wants to join her half brother Duncan Jones in L.A. Iman revealed: "But one of her biggest fears is leaving me,' adding: "I tell her: you are not responsible for me. It's the other way around."
Bowie's daughter graduated high school earlier this year, with her proud mum sharing a video her half sister Zulekha made.
The video was captioned: "We're so thrilled that Lexi is officially a high school graduate!!! Check the lovely video her sister Zulekha made for her! Proud Mama!"
Watch it here: