David Bowie Statue Vandalised 48 Hours After Unveiling
27 March 2018, 17:32 | Updated: 27 March 2018, 17:35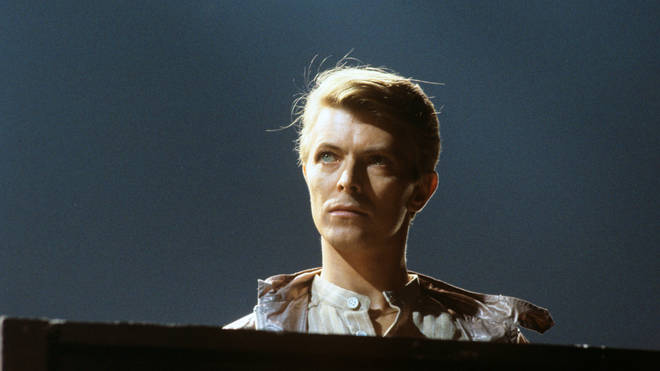 The first ever statue of the Heroes icon has already been attacked with graffiti since it was revealed in Aylesbury on Sunday.
The world's first ever statue of the late David Bowie has fallen victim to vandals in Aylesbury's Market square a mere two days after it was unveiled on Sunday (25 March).
After two years of planning, the Andrew Sinclair-sculpted Earthly Messenger statue was revealed- with fans gathering at the site where the icon first unveiled his Hunky Dory album and his Ziggy Stardust alter ego.
However, a fan has since taken to Twitter post an image of the artwork, which now comes with added graffiti which reads "RIP DB" and "Feed the homeless first" in huge black lettering.
Fans and celebrities turned out to mark the occasion, with 80s musician and songwriter Howard Jones unveiling the statue and the town of Aylesbury being re-named Aylesbowie for the day thanks to a Change.org petition.
Watch the footage of the statue being unveiled here, courtesy of the Bowie Statue Twitter account: 
As BBC reports, a group of volunteers have already gathered to clean up the spray paint, with Helen Light, from Aylesbury, saying: "Vandalising it is awful."Tax payers will now be paying for the clean-up so it is the vandal who will ironically be taking money away from the homeless."
Watch Ricky Gervais talk about his relationship with "normal guy" David Bowie: