David Bowie's Labyrinth Movie To Become Stage Show
18 April 2018, 10:45 | Updated: 18 April 2018, 10:57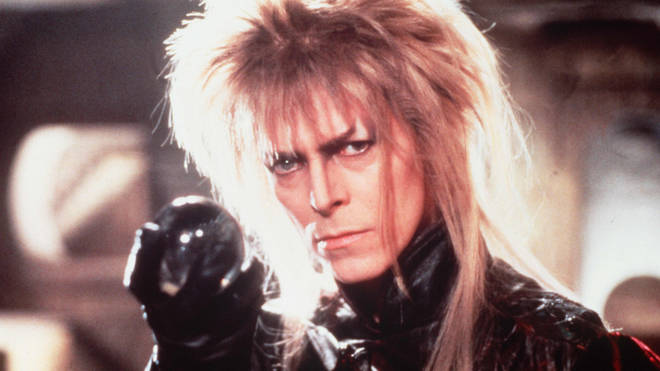 Jim Henson's son reveals that work is underway on a "big theatrical" version of the classic 1980s fantasy.
It's been revealed that the film Labyrinth is to be adapted for the stage.
The 1986 fantasy movie starred David Bowie as the Goblin King and was directed by the man behind the Muppets, Jim Henson and executive produced by George Lucas of Star Wars fame.
Henson died in 1990, but his son Brian has told Forbes magazine that while the possibility of a sequel is still in the works, they're more excited about a stage adaptation.
He said: "We are working on a theatrical adaptation of the original movie for the stage.
"Not necessarily Broadway, it could be for London's West End, but it will be a stage show, a big theatrical version. It's very exciting."
Of a possible Labyrinth sequel, Henson said: "We're still excited about the idea of a sequel/ We are working on something, but nothing that's close enough to say it's about to be in pre-production or anything like that."
Bowie made the film following the lukewarm response to his 1984 album Tonight and his appearance at Live Aid with Mick Jagger on the track Dancing In The Streets.
The musician also contributed some music to Labyrinth's soundtrack, including the famous "Magic Dance" sequence.
Henson recalled: "He had these beautifully produced tracks and I remember my dad was very impressed and was like, 'Well, there you go! There's a guy who's kind of like me.'
"My father couldn't do something kind of halfway, he had to do it as big and as good as he could make it and David was very similar. They both had a very similar, powerful artistic drive."