How David Bowie Influenced Son Duncan Jones' New Film...
23 February 2018, 13:27
The director and first child of the late icon has talked about his upcoming Mute film, which is set in Berlin.
Duncan Jones has credited his father David Bowie for making his new film "darker" than expected.
Watch Netflix's official trailer for Mute above.
The 46-year-old filmmaker - who helmed the Netflix sci-fi drama starring Alexander Skarsgard, Sam Rockwell and Paul Rudd - admits he's made a film that took inspiration from advice he received from the Heroes icon.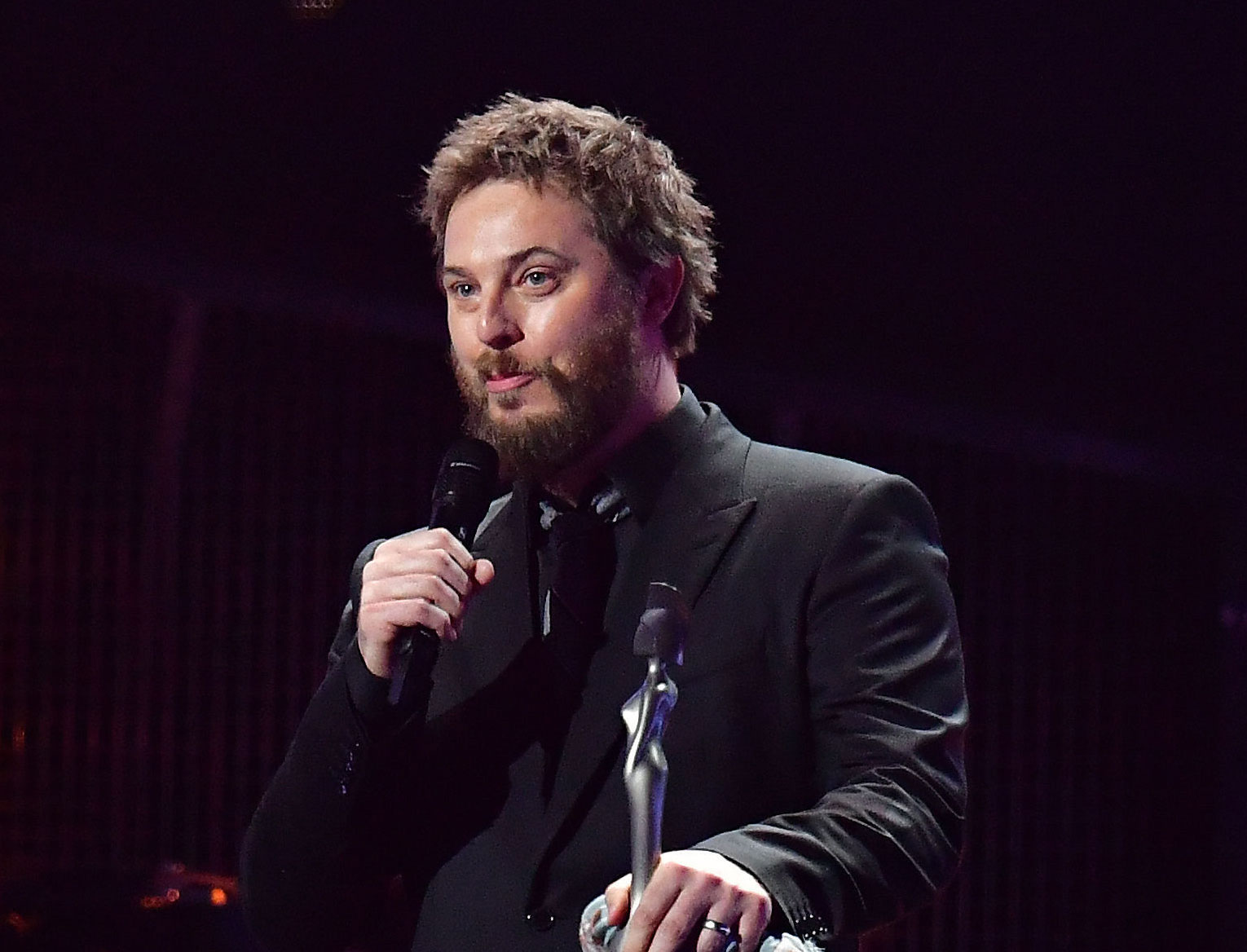 Duncan Jones at the BRIT Awards 2017. Photo credit: Dominic Lipinski/PA Archive/PA Images
Speaking to The Times, he said: "There was another thing that dad said about putting yourself a little bit deeper in the water than where you can reach [the bottom with] your toes.
"That's what I did with Mute. I made a film which was a little bit uncomfortable and unexpected, and darker than people might be expecting.
"I was nervous making it. But nervous in a good way."
His new film - which is set in Berlin, Germany - follows mute bartender Leo Beiler (Skarsgard), who searches for his missing lady-love and his efforts takes him deeper and deeper into the city's criminal underbelly.
He told outlet newspaper: "I've been working on this project for a very long time.
"One of the things that became clear over that long time is that the setting needed to be a city that was a melting pot, or a place where cultures collide.
"And Berlin has always been like that. I've had a chance to experience that in a fairly unique way, having been here in the 1970s and a couple of other times over the decades.
"And there have been a lot of things that have come to a head this year, which mirror a lot of the subject matter that 'Mute' is essentially about.
"That is, immigrant cultures in a foreign city, either wanting to stay or come into the city, or wanting to leave. And Berlin is the perfect metaphor for a lot of that."
Mute is available on Netflix now.
See David Bowie throughout the years:
Meanwhile, the rocker is set to be commemorated with the world's first sculpture celebrating his life and work on Sunday 25 March.
The statue, which will be unveiled in Aylesbury, Buckinghamshire will mark where Bowie debuted his Hunky Dory and The Rise and Fall of Ziggy Stardust and the Spiders From Marts albums.
The music club, Friars Aylesbury, is also where Bowie formed his iconic Ziggy Stardust alter-ego.