Daft Punk: New Album Is About Technology Going Towards Humanity
9 May 2013, 14:20 | Updated: 2 August 2013, 15:25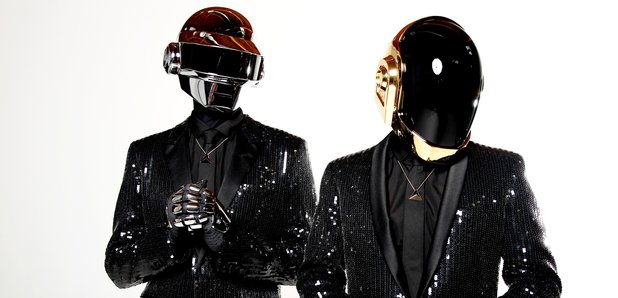 Daft Punk have admitted they tried to get a more human touch on their new album Random Access Memories.
In an interview with CR Fashion Book the French dance duo admitted even the name of the title s a reference to that idea.
"The title plays with concepts of computer memory and human memories, establishing a loose parallel between the human brain and the hard drive - both are somehow randomly fragmented devices," they explain.
"We have always been fascinated by the relationship and connections between man and machine."
Daft Punk look to be almost guaranteed success with Random Access Memories - the first single from it, Get Lucky, is top of the midweek singles chart and looks set to be number one for the third week in a row on Sunday.
The duo claim the essence of the album as a whole is, "technology going towards humanity, in a world where humanity is going towards technology.
"We tried to capture robotic emotions with music, replacing this time our electronic machines by real human beings."
The new record features Nile Rodgers - one of the most influencial producers of all time and the man behind disco hits such as Donna Summer's I Feel Love - Pharell Williams - providing the vocals on Get Lucky - and Julian Casablancas.
Daft Punk say it was important to them to turn to older ways of doing things in order to make something that sounds fresh.
"Dance music is almost exclusively made today with laptop computers, on the same software, with the same virtual instruments, and a lot of the same drum sounds.
"Computers, as music instruments, are making it difficult for musicians to have their distinctive sonic personality, and a lot of dance records are starting to sound the same, in a very formatted way."