Daft Punk to perform at Grammy Awards
20 December 2013, 12:07 | Updated: 20 December 2013, 12:08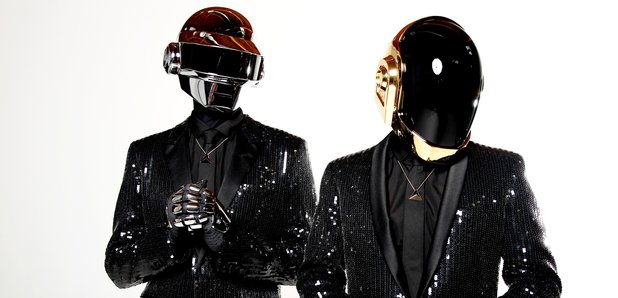 Daft Punk are set to perform their first live show since 2008… with an appearance at next year's Grammy Awards.
The pair last performed live at the same ceremony in 2008 with Kayne West. It marked their last official public stage appearance, apart from a brief guest slot with Phoenix in New York in 2010.

"We learned that because they had such a good experience with us when they appeared with Kanye in 2008, they were happy to discuss a performance on this year's show, the show's producer Ken Ehrlich told Rolling Stone.

Ehrlich said that the Daft Punk performance would be "a collaborative and celebratory stage performance that honours their multi-nominated music".

It's hoped that the show might signal a potential tour for the duo, their first since 2007. Last year's Glastonbury Festival saw a number of rumours fly that Daft Punk would make a special appearance at some point… could this be genuinely on the cards in 2014, following the announcement of Arcade Fire as headliners?

The Grammy Awards takes place on 26 January in Los Angeles.