Daft Punk: We Replaced Drum Machines And Synths With Chic!
13 May 2013, 23:03 | Updated: 18 August 2013, 23:06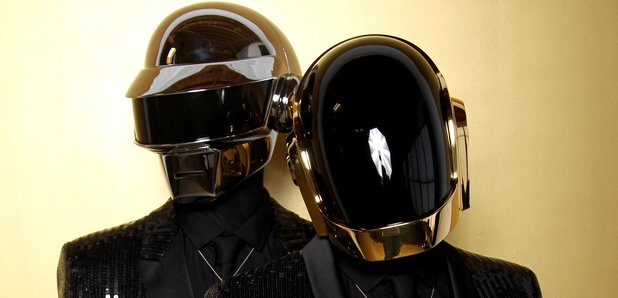 Daft Punk have been telling Radio X that they achieved a long-term ambition by employing production legend and Chic main-man Nile Rodgers.
Speaking to Radio X's Danielle Perry on the Evening Show, Thomas Bangalter explained that the new album Random Access Memories saw the duo embrace live performance rather than relying on the robot rock of old: "This album is still in the spirit of the music we've done before. If you take a track like Around The World, a track we did about 16 years ago, it has the inspiration of some of Chic's music…
"We'd play the drums with a drum machine and the bass with a synthesiser and this time we would just replace the drum machine with one of the best drummers in the world and all the guitars, working with Nile Rogers himself!
Thomas continued: "In a context today where technology and computers are predominate in music making, we felt we were missing something in the human connection, the collaboration and the relationship… The vibes we could get from live performances... we wanted to experiment with that. Also, because it felt like no-one else was doing it any more and we've always liked the idea of doing something that people are not doing."
His partner, Guy-Manuel de Homem-Christo, assured us that the pair didn't need to "try out" the lead track Get Lucky on friends before unleashing it onto the world: "For Get Lucky, that infectious groove is a Nile Rogers groove and that's his own recipe. So, we didn't have to bring the demo to anybody! We worked with Nile because we were already big fans of Chic. Nile Rogers is Nile Rogers…!
And the Spring release date was a calculated move, as Thomas revealed: "There was a missing ingredient in that recipe and that ingredient was sun - we knew that track could only be released when the sun was beginning to shine. That was something that was so essential to the perception of the track."
Listen to the whole interview below.