The Cure Debut Two Brand New Songs At US Show
11 May 2016, 10:35 | Updated: 11 May 2016, 16:49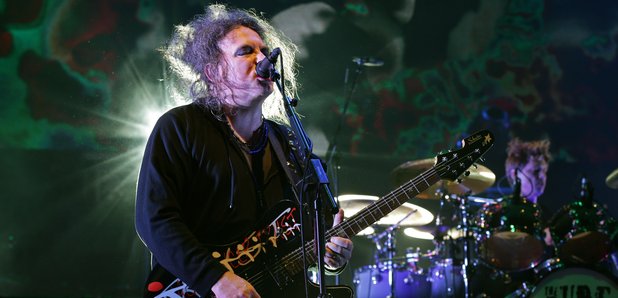 Robert Smith unveils the band's first unheard material in eight years on the opening night of the band's world tour in New Orleans.
The two songs - Step Into The Light and It Can Never Be The Same - were performed at the UNO Lakefront Arena in New Orleans on Tuesday night (10 May). Take a listen to the new tracks below, courtesy of the excellent fan site Chain Of Flowers.
WATCH: The Cure - Step Into The Light
WATCH: The Cure - It Can Never Be The Same
@CraigatCoF set list of first new song pic.twitter.com/L93n8yIln2

— Mariano Pontillas (@PonMariano) May 11, 2016
@CraigatCoF From my buddy @Eisonhawk pic.twitter.com/qLcfYsoegl

— Joe A Rodriguez (@joefrog91) May 11, 2016
Fan opinion seems to suggest that It Can Never Be The Same is a retitling of A Christmas Without You, which was written for the veteran group's last album 4:13 Dream, back in 2008 and "one of the most unhappy things we've ever recorded", according to Smith.
Originally slated to be a double album, a whole stack of tracks were ultimately not included in the final cut when the project was cut down to a single LP - the rest have stayed unreleased and Smith hasn't been sure what to do with them since the band's line-up changed again to include Reeves Gabrels, the guitarist who collaborated with David Bowie on Tin Machine.
Robert Smith told Radio X's John Kennedy back in 2014: "I've finished singing and mixing an album that was made by a band that no longer exists. So I'm trying to be convinced that I should release what is the second half of an album that effectively came out in 2008."
This was the first show of The Cure's 2016 tour that will see them travel via North America, Australia and New Zealand and finally Europe.
The epic jaunt winds up at London's Wembley Arena in December, with a stop-off at Bestival on the Isle Of Wight in September.