WATCH: Someone's Created A Bizarre Singalong Guide to Buying The Cure Albums...
21 April 2016, 11:32 | Updated: 21 April 2016, 14:52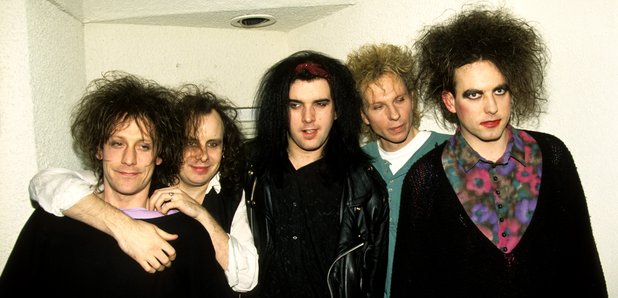 Celebrate Robert Smith's Birthday with this fan video.
Today marks The Cure frontman Robert Smith's 57th Birthday, so how better to celebrate it then with ta crazy fan video?
AJ Smith, has created a sing-a-long to The Cure albums ... to the tune of George Michael's hit single, Faith.
Why, you ask? Why not? Also, probably because he really likes The Cure's 1981 Faith album.
Watch the video below:
Oh internet!
See his full lyrics below:
Well, I guess it would be nice
If you would like the Cure a lot
Then you'd want to procure a lot
Of their records

But you got to think twice
Before you buy your first LP
Best start with "staring at the sea"
Or "Japanese Whispers"

Well, don't buy "Mixed up"
Or "Disintegration"
Before You get "The Head on the Door"
If you want a late-period
Compilation
Then either go for "Greatest Hits"
Or Maybe try "Galore"
And You gotta have "Faith"
You gotta Have "Faith"
Yeah you gotta Have "Faith" "Faith" "Faith"
You gotta have "Faith".