WATCH: Are These Coldplay's Best Ever Live Covers?
2 March 2018, 11:38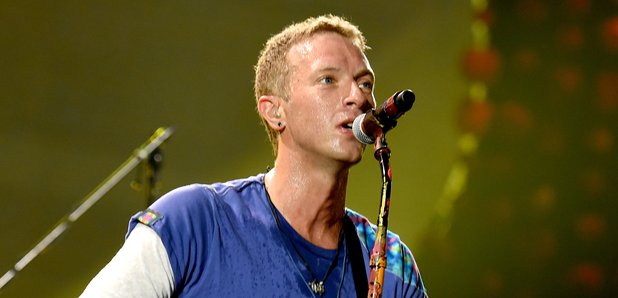 Celebrate Chris Martin's 41st Birthday by looking back at Coldplay's best covers throughout the years.
Whatever you think of Coldplay, you can't deny their ability to turn their hand to almost anything. See some of their best covers here:
Gene Wilder - Pure Imagination (From Willy Wonka & The Chocolate Factory)
Coldplay paid tribute to Gene Wilder in August 2016, by posting a short rendition of Pure Imagination, from Willy Wonka & The Chocolate Factory.
In a world of pure imagination... R42 pic.twitter.com/R2KD3kA0RK

— Coldplay (@coldplay) August 30, 2016
Beastie Boys - (You Gotta) Fight For Your Your Right (To Party) (2012)
Following the death of Beastie Boys' Adam Yauch in 2012, Chris Martin and co. re-worked rap outfit's 1986 hit, from their License To Ill album. While the band's arrangement of the song almost renders it unrecogniseable, they arguably succeeded in giving it a haunting and beautiful feel.
Prince - Nothin Compares 2 U (2016)
This month, Coldplay invited James Corden to the stage to sing Prince's iconic track, following his shocking death earlier this year. However, James - who was turning 38 the following day, got a lot more than he bargained for, when he was also treated to a birthday cake and a sing-a-long.

Viola Beach - Boys That Sing (2016)
The music world was shocked by the tragic death of Viola Beach and their manager, Craig Tarry, who tragically lost their lives in a car crash in Sweden. Coldplay were so affected by their story, they decided to create the band's "alternate future" and allow them to headline Glastonbury's Pyramid stage. The result was a moving homage to the young band and their Boys That Sing single.
Bee Gees - Stayin' Alive (2016)
At Glastonbury 2016, Coldplay also invited the last surviving Bee Gee, Barry Gibb, up on the stage for a rendition of the trio's Stayin' Alive. Naturally, it was a huge crowd pleaser.

Kylie - Can't Get You Outta My Head (2005)
When Kylie was forced cancel her Glasto slot after battling with cancer, Coldplay decided to "salute absent friends" by paying tribute to our favourite Aussie. Bravo.
David Bowie - Heroes (2016)
Since David Bowie's sad passing on 10 January 2016, Coldplay have featured this cover in their set throughout their A head Full Of Dreams tour, providing audiences across the world with an unforgettable moment.

Louis Armstrong - What A Wonderful World (2011)
Coldplay have headlined Glastonbury more than any other band, so it's no surprise they have to pull out the stops every time. This re-working of Louis Armstrong's What a Wonderful World, merged with Fix You is guaranteed to give any hardcore Glasto-goer the chills.
Amy Winehouse - Rehab (2011)
It's wasn't the first or last time Coldplay mixed their Fix You single with another track, also merging it with Amy Winehouse's Rehab in Madrid in 2011. Amy Winehouse had tragically died just months earlier on 23 June 2011.

John Lennon - Imagine (2015)
At LA's Blasco Theater in November 2015, Coldplay achieved the almost unimaginable, making John Lennon's classic seem just as emotional as the original.
Fair play boys.