WATCH: Coldplay Fan Nearly Proposes To The Wrong Woman At Aussie Gig
12 December 2016, 10:07 | Updated: 12 December 2016, 18:27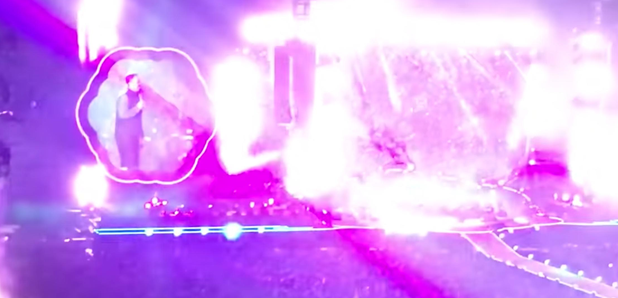 The fan popped the question on stage at Coldplay's show at the Etihad in Melbourne this weekend.
Chris Martin and co. stopped halfway through their performance of A Sky Full Of Stars at The Etihad in Melbourne, Australia this Saturday (10 December) to allow a fan to propose.
According to the Yellow frontman, the proposal wasn't meant to happen, but it seems Chris Martin had a change of heart since he's a "sucker for this shit". It all could have ended very differently though, as the wrong woman came up to the stage at first!
Watch the video, which was uploaded by Chris Coppin:
Luckily the right girl did take to the stage, and her boyfriend was able to get down on one knee in front of over 50,000 fans and his "new best friend" Chris Martin.
Coldplay also played their track, Swallowed By The Sea, for the first time in 10 years.
It wasn't without its perils though, as Chris Martin had to play without his guitarm as he realised he'd rehearsed the wrong track.
Watch them perform here:
Photo: YouTube/Chris Coppin/Coldplay