WATCH: Chris Martin Sings Yellow In A Cockney Accent
28 October 2016, 10:45 | Updated: 28 October 2016, 10:46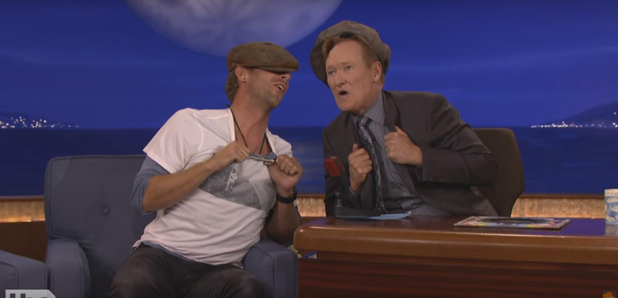 See the Coldplay frontman perform their biggest hit in an East London accent.
Chris Martin has performed Coldplay's Yellow in a cockney accent, and it's surprisingly good!
Watch it below:
The Up & Up singer appeared on US TV show, Conan, where he talked about scoring a part on My Fair Lady at school, despite being told he couldn't sing.
Well, Conan gave him the chance to release his inner "cockney chimney sweep" by re-working one of Coldplay's biggest hits.
Now if that doesn't get you in the mood for a cockney knees up, we don't know what will!
Photo: YouTube/Team Conan