Linkin Park Thank Chris Martin For Chester Bennington Tribute
3 August 2017, 12:01 | Updated: 4 August 2017, 16:52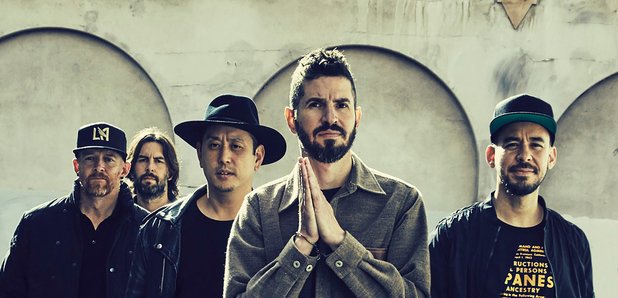 Mike Shinoda thanked the Coldplay frontman after he performed a moving rendition of Crawling this week.
Linkin Park has thanked Chris Martin for his "beautiful" rendition of Crawling at Coldplay's concert on Tuesday (1 August).
Watch the moment here, courtesy of Julian 3b on Instagram:
The singer performed a solo piano version of their 2000 hit at Coldplay's show at MetLife stadium and Bennington's bandmate, Mike Shinoda, shared a video of the emotional recital on Instagram.
He captioned the clip: "Thank you @coldplay. It sounded beautiful."
Chris made a mistake at the start of the song but began again, saying: "I know this is probably going to end up on YouTube so I want to do it right, and I want to do it respectfully."
He added: "This is to everybody who misses someone you know. This is for our whole community of musicians."
Chester Bennington tragically passed away, aged 41, after taking his own life.
His private funeral service took place on Saturday 30 July, and tributes have continued to pour in for the star.
Bennington's ex-wife penned a tribute to the rocker on Facebook, insisting their souls will be "forever connected".
Read her full post here:
It follows an open letter from his wife, who issued a statement online, which included: "He was a bright, loving soul with an angel's voice. "And now he is pain-free singing his songs in all of our hearts. May God bless us all and help us turn to one another when we are in pain. "Chester would've wanted us to do so. Rest In Peace, my love."
Listen to Chester Bennington's isolated vocals on Heavy:
Watch him duet with the late Chris Cornell, who also tragically took his own life:
Watch as the Linkin Park frontman sings Hallelujah at Cornell's funeral:
Photo and video credit: Instagram/julian3b