WATCH: Coldplay Announce Kaleidoscope EP & Hypnotised Lyric Video
2 March 2017, 09:29 | Updated: 2 March 2017, 09:41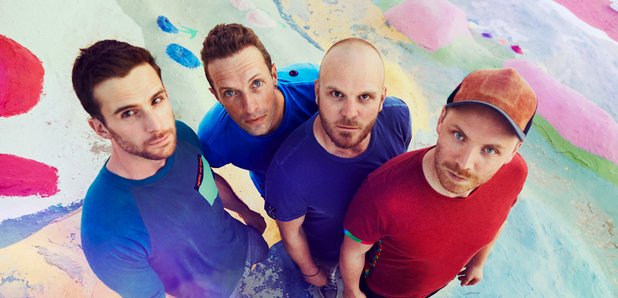 The details of their new five-track EP, set for release on 2 June 2017, comes on Chris Martin's 40th Birthday.
Coldplay have announced a new EP and new lyric video for Chris Martin's 40th birthday.
Kaleidoscope is the title of their mini-album, and from it comes a moving "non-single" Hypnotised- which you can listen to here.
Watch the Mary Wigmore-created lyric video to Hypnotised below:
The track comes in strong contrast to their Something Just Like This single- a collaboration made with electronic duo Chainsmokers - which also features on the record.
Coldplay's new five-track EP is set for release on 2 June 2017.
Get the full tracklist for their Hypnotised EP here:
1. All I Can Think About It You.
2. Something Just Like This.
3. Miracles 2
4. A L I E N S
5. Hypnotised