Coldplay, Enter Shikari, Embrace Sign Up for Tinnitus Charity Album
21 January 2013, 17:44 | Updated: 13 February 2014, 14:46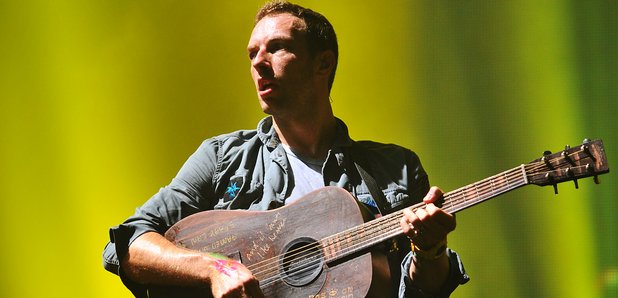 Radio X's Eddy Temple Morris is putting together a compilation album of artists who suffer from tinnitus.
It's part of the Remix presenter's campaign to raise awareness about the hearing problem in his role as a British Tinnitus Association Ambassador.
The likes of Coldplay, Enter Shikari and Embrace are all giving tracks to the I Am The One in Ten album.
The title reflects the number of people who suffer from the problem - a constant ringing in the ears - in the UK: ten percent.
Coldplay frontman Chris Martin last year admitted he is a tinnitus sufferer.
"I'm so happy that Chris Martin has given this his blessing, with Coldplay on board, at last we have a real chance to get through to Government now - this record could be a game changer," Eddy explained.
"One in one point two million people per year badly burn themselves on a firework, and the Government have spent millions on public information advertising, yet one in ten people has Tinnitus, and the government have never spent a single penny on awareness," he added.
Eddy is now trying to find a major record label to release it but someone at the label also has to be a tinnitus sufferer.
"We need to get through to the government that it's not just musicians and soldiers that get Tinnitus, its every layer of society, and I want to reflect this by putting together a compilation album where every single person involved has Tinnitus," Eddy continued, explaining that his aim is to try and open the Government's eyes on the issue and get more funding for support and awareness campaigns.
Songs pledged so far include exclusive remixes of Coldplay and Embrace, rare/exclusive tracks from
Adam F, Alex Metric, The Cooper Temple Clause and Losers.
Enter Shikari and X-press 2 are among the others who have pledged further support including possible tracks.