WATCH: When Coldplay Paid Tribute To Gene Wilder...
29 August 2017, 11:29 | Updated: 29 August 2017, 17:48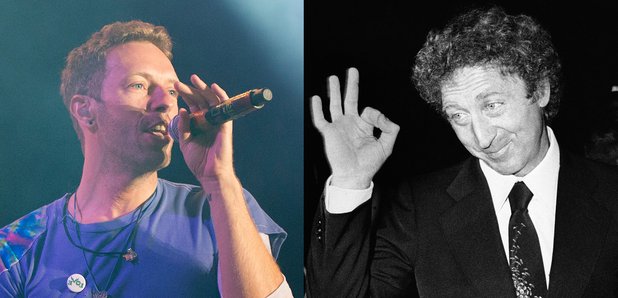 Shortly after his passing, Chris Martin and co. covered Pure Imagination, which featured in Wilder's iconic role in Willy Wonka & the Chocolate Factory.
One year ago today, Gene Wilder passed away at 83 years of age.
A day after hearing the news, Coldplay paid tribute to the Hollywood legend by covering Pure Imagination, the track from one of his most famous roles.
Watch the video, which also begins with Coldplay's The Scientist below:
At the time of his death, Gene's nephew Jordan Walker-Pearlman broke the news that Wilder had been suffering with dementia.
He revealed that it was the Blazing Saddles star's wish to keep his illness private, writing: "The decision to wait until this time to disclose his condition wasn't vanity, but more so that the countless young children that would smile or call out to him 'there's Willy Wonka,' would not have to be then exposed to an adult referencing illness or trouble and causing delight to travel to worry, disappointment or confusion.
"He simply couldn't bear the idea of one less smile in the world."
See the full post below:
So very sad. Letter from Gene Wilder's son X pic.twitter.com/gWHTMkaofz

— Jenna Lee-James (@jennaleejames) August 30, 2016