Coldplay: "Rock Music Has Been Done"
10 December 2015, 17:20 | Updated: 10 December 2015, 17:46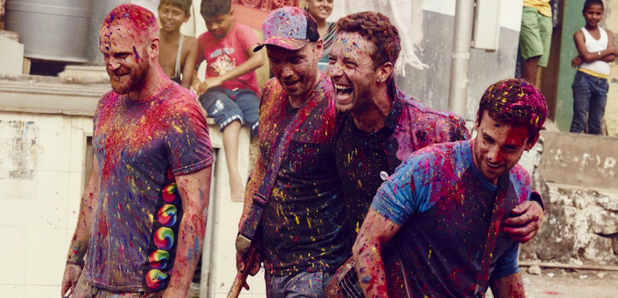 The Adventure Of A Lifetime band reckon the future of music is in "new sounds".
Coldplay have revealed that they feel "rock music has been done".
The fourpiece - who have just released their A Head Full Of Dreams album - have explained why they wanted to move away from their guitar-based sound.
"We felt like rock music has been done," Chris Martin told The Telegraph. "The future of music is in new sounds and new ways of treating vocals. We wanted to add those colours to our palette."
The band may have been responsible for some of the biggest indie love songs of the noughties, but it looks like they may be done with the genre because there isn't much more they feel can contribute to it.
Bassist Guy Berryman explained: "There's an awful lot of rock music already out there. I'm not sure there is anything left to add."
Their new album and Adventure Of A Lifetime single might be their most mainstream yet, but according to Chris Martin, he reckons no one really considered them that rock anyway.
The 38-year-old frontman revealed: "No one would ever put us in a list of the top 10 rock bands. We've maybe rocked out once, for 10 minutes. I don't think anyone would throw up the devil horns to any of our major works."
And as for the rock star lifestyle, tee-total Chris Martin ditched that long before, adding: "An advantage for our generation is that we see how things turned out for other musicians.
"The old-fashioned rock 'n' roll lifestyle thing is great, but does it really make for great music? Does it make people happy? I don't feel we're embarrassed about being successful, but we don't need the perm and the gold Rolex."