Coldplay Announce Super Bowl 50 show, But Some NFL fans aren't too impressed...
4 December 2015, 11:47 | Updated: 4 December 2015, 13:24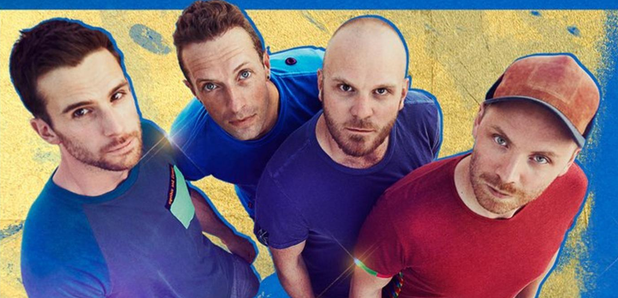 The news that the band will play the huge half-time show is dividing American Football fans.
Coldplay have announced that they will be playing the Super Bowl halftime show.
It's official: we're performing at the @Pepsi @SuperBowl 50 Halftime Show! #PepsiHalftime https://t.co/0dIuzrYbMo pic.twitter.com/76I1XjEB02

— Coldplay (@coldplay) December 4, 2015
The huge gig, which takes place on 7 February 2016, will see the British band follow in the footsteps of The Rolling Stones, Paul McCartney, Aerosmith and U2 to play one of the biggest sporting events of the year.
The statement on their officical website read: "We're very excited to report that Coldplay will headline the prestigious Pepsi Super Bowl 50 Halftime Show on February 7, 2016 in Santa Clara, California.
"Chris is designing a show that will echo elements of the NFL's On the Fifty campaign – honouring the past, recognising the present and looking ahead to the next 50 years."
While some are excited to see the Adventure Of A Lifetime band at the Super Bowl, other NFL fans aren't too impressed.
This comedy Twitter account thought it was the "worst news ever".
Coldplay is going to perform at halftime of Super Bowl 50. This is quite literally the worst news in the history of Western Civilization.

— Not Bill Walton (@NotBillWalton) December 4, 2015
Another hinted he might give it a miss:
@NFLUK @SuperBowl @pepsi oh great, I'll be able to fit in a quick episode of Family Guy before the second half

— Graham Hackney (@ghackney78) December 4, 2015
And one fan simply posted this picture under their announcement:
@coldplay @pepsi @SuperBowl pic.twitter.com/dVM6mfOKNW

— ❄️ DAVE ❄️ (@DaaveBS) December 4, 2015
Charming.
Not everyone is so down about the news though, with Alex Byers arguing the British band will definitely put on a good show.
BOLD PREDICTION: Although you feel cool for bashing the Coldplay Super Bowl halftime show, it's actually gonna be pretty legit.

— Alex Byers (@byersalex) December 3, 2015
Either way, we're sure Coldplay aren't too bothered about the haters, with their A Head Full Of Dreams album dropping tonight.