Watch James Corden Get The Words Wrong To Viva La Vida In Chris Martin's Carpool Karaoke
3 February 2016, 09:49 | Updated: 3 February 2016, 10:02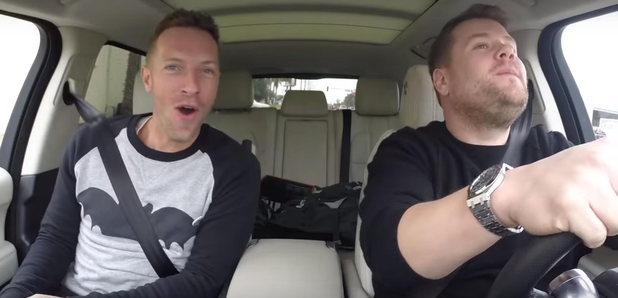 The duo will sing a selection of Coldplay hits and pay homage to David Bowie in their video.
Chris Martin and James Corden's Carpool Karaoke is finally here.
The Coldplay singer joined the British comedian and The Late Late show presenter for a "road trip" themed instalment of the viral series.
After picking up a hitch-hiking Martin, the pair sang a selection of Coldplay's hits including Viva La Vida, which James Corden just realised he was singing wrong!
Watch it below:
Speaking about the video to Entertainment Weekly, James Corden said: "It's more of a road trip than it is a Carpool in many ways," Corden told "I'm such a fan of his. I'm a fan of that band — they mean the world to me. It was very funny. He brought a keyboard over, and it involved an overnight stay. It was fun."
The pair also paid tribute to David Bowie, singing Heroes with Chris Martin on keyboard.
Coldplay recently revealed that the late rock star turned down a collaboration with them, after hearing their song, saying "it's not very good, is it?"
Previous Carpool Karaoke passengers include Mariah Carey, Justin Bieber, Stevie Wonder, Rod Stewart, One Direction and Adele, with Elton John's version set to air show after the Super Bowl.
Meanwhile, Coldplay have been honoured with NME's Godlike Genius Award.
The Adventure Of A Lifetime band will collect the award at the ceremony 17 February and celebrate by closing the show with an exclusive set of their greatest hits.