Chris Martin wanted riff for Adventure Of A Lifetime to sound like Sweet Child O' Mine
10 November 2015, 08:00 | Updated: 11 May 2017, 14:46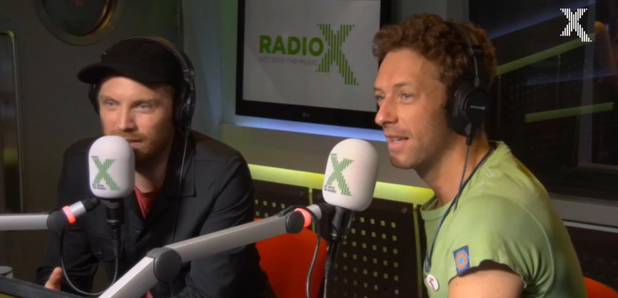 The band caught up with John Kennedy for a chat.
Coldplay wanted their new Adventure of A Lifetime single to sound like Guns N' Roses track Sweet Child O' Mine.
Chris Martin and Johnny Greenwood caught up with Radio X's John Kennedy and talked about their upcoming A Head Full Of Dreams album release.
Talking about their lead single, Chris Martin told Radio X: "We had the title "Adventure Of A Lifetime" and I've been asking Johnny for a long time if he could lead a song with a riff that was as good as Sweet Child O' Mine by Guns N' Roses."
"...I'm not gonna make him say it, but I love his riff on [Adventure Of A Lifetime] so much."
You can watch the full interview below.
Listen to the audio of their latest single and let us know if you hear any Guns N' Roses below:
Meanwhile, the band have announced their upcoming album will be released on 4 December 2015, with their single available to download now.
Written in Malibu, the album features more collaborations than any of their previous records, with Beyonce, Tove Lo and Noel Gallagher all making guest appearances.
The band have also confirmed that, unlike their previous Ghost Stories LP, A Head Full Of Dreams will be taken on tour around the world.
See the full tracklist below:
1. A Head Full Of Dreams
2. Birds
3. Hymn For The Weekend
4. Everglow
5. Adventure Of A Lifetime
6. Fun
7. Kaleidoscope
8. Army Of One
9. Amazing Day
10. Colour Spectrum
11. Up&Up